India bans wheat exports!
And that disrupts and creates a global food crisis!
What sort of Indian Agri policy is likely to tackle Indian agriculture's many challenges? Today and tomorrow?
Recently, the British journal, the Economist, has carried a leading editorial on the world food shortage and its implications for the likely world food crisis and famine conditions in many parts of the world, Russia and Ukraine being the world's largest wheat and sunflower oil exporters.
Russia is facing a severe sanctions regime and no one, why, the world leaders also don't know when the war is likely to end.
India is a large agri country. India produces the world's second large wheat output. Also, this year India has caught the attention of the world as one of the large agri exporters, mainly in wheat. The current war in Russia-Ukraine, the two other largest agri exporters, especially in wheat, sunflower oil and other countries, 23 other countries, from Kazakhstan to Kuwait have declared severe restrictions on food exports that cover 10% of globally traded calories and also more than one-fifth of fertilisers. Trade Stops. If trade stops, famine will ensue.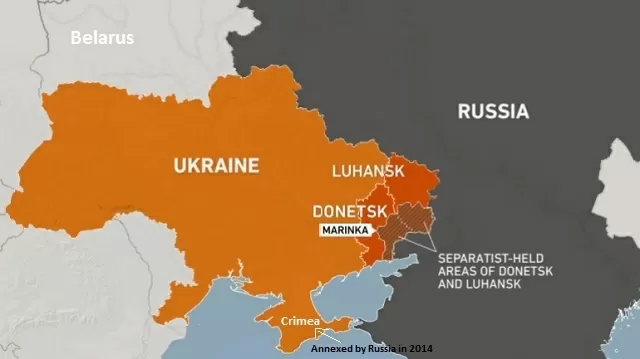 Putin thought, in the beginning, he could use food as a weapon. Now he too faces many disruptions.
World leaders should see hunger. As a world problem urgently requires a global solution. And the time has come to realise that time is right now, even when the world hadn't ended the war and it has created a great doubt about how long the war would last. Russia and Ukraine supply 28% of globally traded wheat.29% of barley, 15% of maize and 75% of sunflower oil. Many countries from Lebanon to Tunisia, Libya and Egypt are dependent upon these two countries for their food needs.
Two-thirds of the world with few exceptions are dependent upon the two war-engaged countries. The FAO, even before the war started warned that 2022 would be a terrible year for the world food programme.
India, it seemed would become an active player in the wheat production and wheat exports but unexpectedly, the Russia-Ukraine war has created many uncertainties. The Indian farmers for the first time, it seemed, would stand to benefit from the world opportunities but this optimism has now been dashed.
The time has come for Indian agri experts and policymakers to study the wheat production trends and the leading players and draw up agri policy keeping in focus the future opportunities and also further policy supports for the wheat farmers to take up wheat cultivation almost on par, if not ahead of the policy for India's tradition cultivation strategies.
Unfortunately, our current crop of political leaders, both in the States and at the Centre seem to be unequal to the task. They are in some States with extreme ideologies, of course, the right-wing ideologies and also separatist agendas seem to be in the dark and they practically don't seem to have any progressive agendas.
One of the new State governments seem to be crazy about naming some fancily named agriculture development strategies after the names after their dead leaders and indulging in some such fancy activities. That would only accelerate rural poverty and food shortages.
Given the current global developments in the agriculture and development perspectives. With food shortages and also the threat of famine in almost all parts of the world, including Africa, why even the USA and parts of France are also facing shortages even for wheat.
Why even Brazil once didn't know soybeans cultivation. Now, it is a world leader in soya beans! Brazil's latest initiatives in wheat production and the development of new strains make for an inspiring reading and our own researchers make these developments more familiar to Indian farmers.
In the state of Mato Gross, Brazil's biggest grain producers have taken to these new strains.
Many southern farmers are sowing corn which tends to provide more reliable yields at less volatile prices. There are many other issues, Brazil is also dependent upon Russia for imported fertilisers which come from Russia and Belarus which are now under International sanctions.
But Brazil is planning to grow wheat, which is seen as the golden bushels and Brazil's biggest Agri research institute, Embrapa has developed new tropical strains and they have produced world records.
Indian government's own research institutes must study these new strains and make them familiar to the Indian wheat farmers.
Image Source : jagranjosh.com