Issues in changing socio-political times!
There are controversies in writing new textbooks first, in the BJP-ruled times and now in Tamil Nadu with a new government in power!
The newly elected Government in Tamil Nadu has appointed a new chairman of the School textbook Committee and whose name has evoked controversies?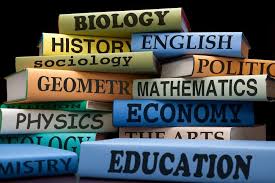 The new chairman is a public face mainly for his popular public speeches and he is known for his popular and somewhat humorous and highly populist words and phrases. One reason for criticism is how participation in the recent elections as a canvasser for the incumbent Chief Minister.
That apart, he had, it seems, known to have made some derogatory remarks on the womenfolk of the society.
It would have been really nice and desirable if we can choose someone who has spent time in some foreign universities or have some reputation in scholarship and other skills.
Now education itself has changed a great deal. There are radical changes in the very pursuit of education at all levels of society.
There are also issues regarding the socio, cultural and the economic status of the families and the socio-technological inputs. That should ideally go into textbook making. Also, there is one pronounced issue of the medium of instruction.
Tamil language medium is also a high priority with the government and this is a long-standing issue and there are also demands to make Tamil the language of administration. And even the higher judiciary. So also there is this textbook committee that would also produce textbooks for higher education.
Can all these tasks be accomplished? This sort of committee has to plan and draw up a broad goal of planning a wide series of school textbooks from primary school to university textbooks.
One suggestion here:
Please invite some experts from some universities, one instance is the Cambridge textbook committees. And also some specialists to plan the science and one technology expert so that we as a modern society become more updated.
Also, considering Indian history and our current historical status as a former colonial society we need to look at the need to have a relook at the Indian historical narrative with a fresh look and a fresh bold independent world's big democracy, etc.
Also a need to bring in the English language as almost a second language and also some changes in the study of languages with English and some other international language like the Chinese mandarin so that Indian students get wide employment opportunities.
We should not follow the model we have followed so far , just to produce students for migration or for competitive exams for government jobs.
Today education has become just job-seeking exams. This is not education that would create a historically relevant open and liberal society. We need a great deal of radical thinking in textbooks making.