It looks like the farmers' months long agitation is unending and this is not a good sign for any government as farming is a critical economic activity where the majority of population is engaged and food production and the social harmony are the first indication of any government's good governance. And as for farmers, first, the Jat farmers are not easy throwaways! They are so formidable and they are a hardy lot and their reputation for determination and endurance for a long fight is legendary. They are spread in the most fertile tracts of Punjab and Haryana and the Western part of UP.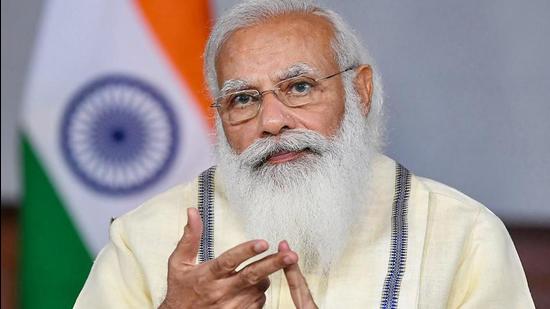 It is rather very unusual that the Modi government had got up in a messy way and it is anybody's guess how to bring this state of affairs to a peaceful end. The current impasse has to be brought to an end sooner than later and let us only hope this farmers-government confrontation is soon ended.
You see that this farmers' disquiet is both something not unanticipated for , the democracy we are practising is getting into new sociological contradictions as new castes and caste formations, not to speak of the religious polarisations adding to new social and political tensions.
The Prime Minister was in Tamil Nadu in recent times, not once but many times, these frequent visits have led to many new uncertainties. In one recent visit, it was so brief, as the PM was to leave for Kerala immediately after his return and the PM got hold of the Chief Minister and his deputy in such hurry and he wanted to show the Centre was very friendly to the two local leaders and he held their hands in the display of friendship and in such a brief and hurried moments. He spent some ten minutes to dwell on the importance of one major demand and that too on amending the Constitution to declare as subcaste group into a new caste group! This, in a state where the caste politics, the Dravidian castes have defined national politics for the last half a century!
This is the only state, TN , where 69 percent of reservation prevails against the national policy 50% reservation! Is this a subject to be dealt with by the Prime Minister in such a hurry?
You see why we touch upon such a sensitive subject is that Indian democracy has functioned for the first 70 years of freedom with such a nice balance. That we have to take the country forward with much care and delicate balancing and when it comes to farmers, the rural society we have to think deeply and even engage experts, sociologists and many other disciplines, philosophy, economics and politics and no less history and also move rather slowly so that the time-tested beliefs and dreams, hopes and aspirations, the ideas of equity, equality and why even much other ideas like freedoms and democratic rights-the subject is vast and calls for much tolerance and adherence to law and order and other demands of a much educated and an open society now gives so many new insights.
In fact, today we need to understand the very many facets of a democratic society.
Indian society when compared with other societies, both in the West and the East is a very complex and at the same time a very dynamic society.
Our education system must be radically recast and we have to evolve a new modern and radical and secular society.
In the end when we are talking about farmers and that too such sought sector like the jat farmers we have to move slowly and steadily. And let us suspend the three farm laws and allow some more time so that the curly aspirations are given a free run so to say, so that we will have a smooth change over!