The economic, political and strategic implications
The latest military flare-up between China and India is very unfortunate, to put it very mildly. The carefully built-up friendly relationship, inspite of several provocations to the contrary, stands shattered and a new era of co-existence has to be built up between the two neighbours, two giants of countries with largest populations. It won't be an easy task by any stretch of imagination. It is a tough task for any leaders, not just the present incumbents but even for the future leaders.
The writer of this column was a student at Santiniketan and Oxford, the Visva Bharati University of poet Rabindranath Tagore that has a well-known Cheena Bhavan whose founder, along with the poet was Prof. Tan Yun Shan, a contemporary of the great Mao, in fact the two were students of a training college and the present writer was also fortunate to be students. I studied Chinese language under him in the 1950s and during the Indo China War in 1950-60s, Chou Enlai was sent to Santiniketan by Pandit Jawaharlal Nehru (who was the Chancellor of Visva Bharati and I was fortunate to shake hands with Chou when he came to visit our Chinese language class room!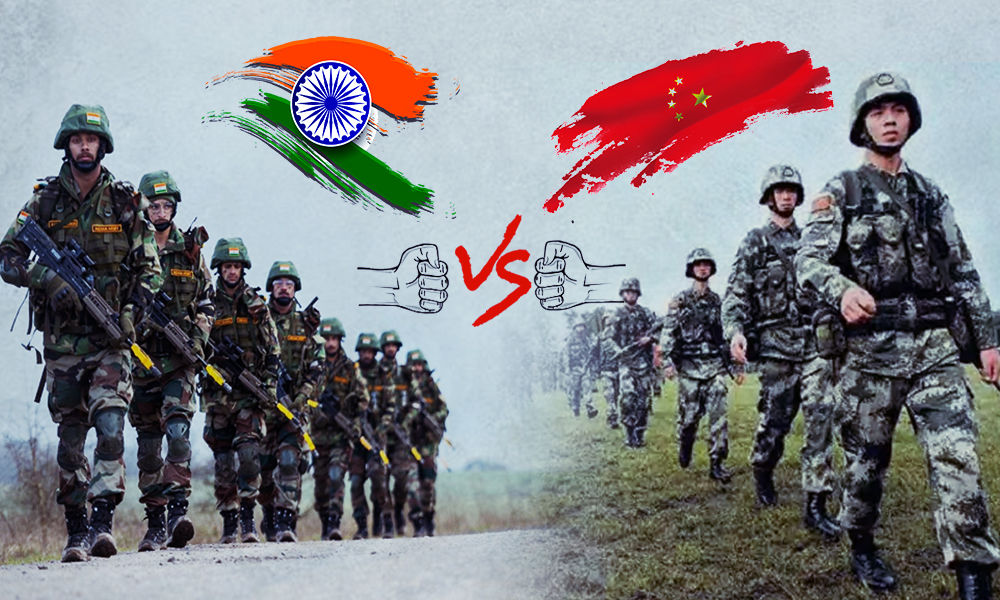 It is a long story. The real donors. To the founding of Cheena Bhavan. Were the Chiang Kei Shak, the long time colleague of Mao and how they fell off and how Taiwan came into being is all very complicated. To cut the story short, I want to state here for the benefit of all Indian people that long time friends of the Chinese people and as Panditji said once in his usual style when he don't speak at length in the annual convocation addresses is that the present flare-up too is between two incumbent governments and not between the general public of the two countries. So, this distinction must be kept in mind when we discuss the present tensions on our historic borders and the new controversies.
The one point I want to bring home here and now is that the relationships between. China and India are too long and historical and there is a great deal of religious, cultural and social and not to speak of the current interdependence and mutual relationships in the economic and political and strategic spheres.Now, there are some serious issues and I hope the more directly linked and directly engaged experts and experienced persons who could really lend more insightful inputs at the present moment. Immediate issues need to be tackled with care and caution. Certainly it is not going to be an easy task, given the current world scenario.
We understand that the two leaders, Xi and Modi had met at least 22 times and created lot of goodwill and a committed path for more co-operation and mutual. Contributions for expanded market and that means a more expanding market for products of the two countries and as things stood just till now, India is a big market for smart phones, to take one example and likewise, China has a big export market in India for its various products and services. Any disruption now, as one expert has observed that China might have intruded a small piece Indian Territory but it had lost India entirely strategically. To lose India as a friendly neighbour is an enormous mistake and one can be sure the high price paid by China for this folly would be incalculable and only time can tell how big a blunder Chinese leaders have committed.
Of course diplomacy and tactful conduct on the part of the two countries could retrieve the situation. We have to wait and watch how the current scenario plays out. Indians recognise that China is big country and economy, China lost 5 times the size of India and in the race for economic development. We are at least 15 years behind China in many critical infrastructure. Development like airports, railways and roads and even the urban development, as I had the opportunity to observe the developments there on a recent visit.
One or two troubling here. How can the two leaders fail to reach mutual trust and mutual understanding after meeting so many times and in such close encounters and friendship?
This is troubling indeed. If great leaders entertain mutual distrust and lack of warmth and imagination and other noble virtues, how can the civilisation we often talk about can survive and how much we have learnt from history and other great events, revolutions and greater disruptions, like the current pandemic and much other natural disasters, the environment degradations and climate change and. What you have can be understood by our education and spread of mutual sense of brotherhood.
In fact, this is the century of Asia and Asian people. Have much to contribute. There is a long tradition and history here for India and the Indian people. One more side-effect in the present conflict is the role and place of Asia's small nations. Nepal, Sri Lanka and even Pakistan are all having great. Responsibilities.
You can't create a great country and achieve any great things unless you have long-terms and vision of sorts. Democracy is the core issue.
It is time that democracies of the world wake up and stand up!