Indian youngsters pay heavily for our own inaction
Mass higher education has lowered standards!
This has led to education as the "For Profit  education industry  growth"  only!
SAT-the great game! A blessing or a curse? Big money plays a bigger scam!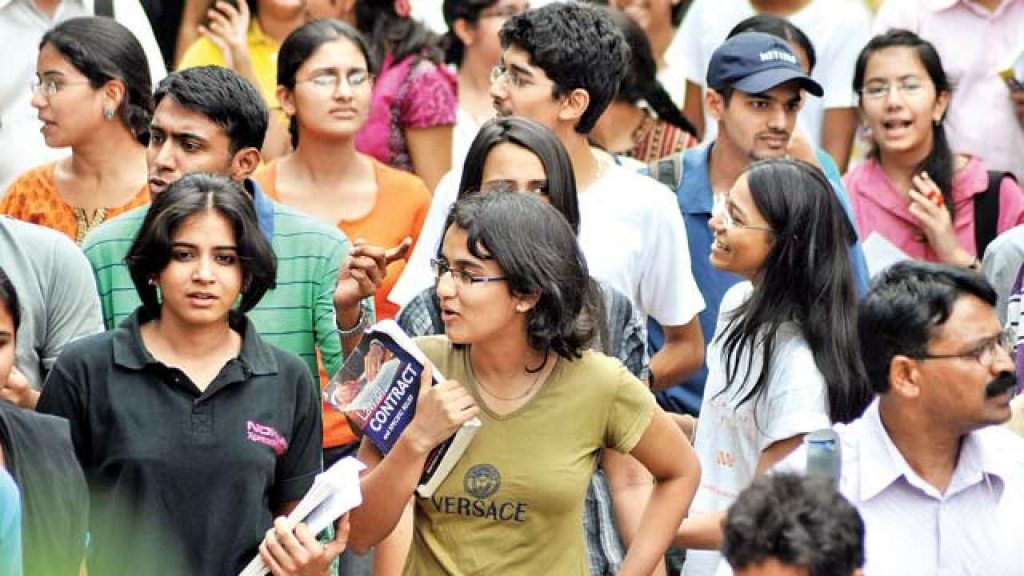 Is this a great train robbery or a great training robbery? Education has become a great greed industry! Education, from top to bottom, is no more what it was even a generation ago. It is no more seeking truth or any enlightenment. It is pure and simple self-survival for this generation. Mass education is now at our door and school and higher education have gone mass scale. It is also no more education, it is edutech!
We see too many ads, too many fancy names and too many tricks indeed!
Online education has turned into online companies and they are globally offering their paid programmes to students-whether in school or in colleges, not necessarily all in government-approved institutions-free of cost because of the COVID-19 Pandemic, online giants yes, they have so grown in such giant sizes in terms of numbers, be it students or in revenue and they offer every impacted university, here again there are now suddenly too many private universities, in the country and they are offered courses free access to its course catalogue through what is called Coursera for Campus.
This one company has a staggering 48 million registered learners worldwide. It is a mind-boggling story. This expansion of higher education and training! All the names of the universities you, readers must be aware of. A UNESCO report is quoted to say that about 290 million students across 13 countries will be interrupted because of the COVID-19 pandemic. The edtech firms in a carefully-worded publicity brochures released to media, is given to influence innocent parents and anxious students and why even the general public that education is alright in this highly commercialised format. It is really scary to see the education scenario today.
Not anyone who is interested in the transformation of education in India today is speaking out. The expertise, what we have today, is totally silent and the country is caught up with so many other diversions to think and reflect on how to tackle these huge numbers of those seeking further education and also the numbers that are put out as unemployed. There is growing unemployment in the country, right? According to the CMIE data that unemployment rate rose to 7.78 % in February from 7.16 % in January! Though it was a bit lower in the urban segment, there is a sharp rise in the rural unemployment, from 5.97% to 7.37%. This shows, say experts, the slowdown in the economy, though many don't like the economic slowdown pointed out often!
Anyway, the educated unemployment is also high. We have seen in rural areas girls with B.Sc. Computer training doing menial jobs in hotels and cloth shops as cleaners and sellers! Engineering graduates also doing low-paid jobs!
Of course urban dwellers don't like to read any negative news either. So, what we are left with? Why the craze for the SAT pass certificates? To get admissions to the US universities? Afterwards? To get jobs there and settle down as migrant labour, call it by any other fancy names you like! Anybody worried? We start education institutions to train them to migrate at the very first opportunity? At the very tender age? Yes, it seems to be a great education game! The US average universities recruit many students as possible from India, China and from other countries. There are any number of illegal migrants in the USA. At one country, as per the statement of US President Trump himself, there are some 4 millions Indians living in that country, many millions undocumented 'illegal migrants'! Even this status is a badge of honour for educated and uneducated Indians alike! Where are our educators and nation builders and other visionaries?
Are we proud of our own education system and its great goals. And by the way who are our education builders and promotors? Look at any one for whom you have a fancy! You would be shocked at the experience. One great education-entrepreneur gave a hon. doctorate to an incumbent Chief Minister in the expectation of getting a nomination for the Rajya Sabha! Another of course got elected to the LOK Sabha. One from a neighbouring State got himself appointed as Hon. Education Advisor to the incumbent Chief Minister. All the buzz recently is about the nominations to the Rajya Sabha!
Just only recently the nomination of one of the greats was seen by shouts of "Shame,Shame"! What a honour! So, we are a nation, a democracy that should make us proud, but makes us hang our heads in shame! So, what chance we can turn the tide not to waste our resources on paying to keep substandard US universities in survival. Let us, for god's sake, resurrect our own universities and draw students from USA and UK! Is it possible in our own lifetime? That is the big question.