The Union Minister for Human Resources has informed the Rajya Sabha that the department has received more than two lakh suggestions on the proposed New Education Policy (NEP) and the same are being examined. The Minister, Ramesh Pokhriyal has also stated that the Ministry has also consulted all the state education ministers, besides secretaries and experts are being consulted before the final draft is released for public debate. Fine.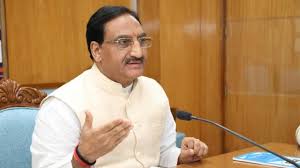 But then we have to pause for a moment and look back how long the NEP is being talked about. The first term of the current dispensation also announced such a policy. Why then no final draft even now; after a year or so of the new term of the government, there is still the consultation going on. One wonders what is holding up. We at the journal are engaged in education discussions and debates for a long time.
We also take this occasion once again to reiterate our stand that education is a dynamic process and it is always evolving the very process of imparting education to a wide variety of people whatever they think their education needs are. There was a time when the governments decided what good education is for and how to bring in new segments of people, the poor and disadvantaged sections brought into education process. Now, there is a radical change.
Everywhere there is awakening. The poor and the middle class, the educated families, the first generation families all want not only good education but also the very poor want to educate their children in English medium. As a result, we see in many states, in Tamil Nadu, Karnataka, Andhra Pradesh, mother tongue medium schools are turned into English medium schools.
How these sorts of new problems turn out, we can't say at this point of time. But now, the new government also has some ideological issues like changing the curriculum, what to prescribe and what to delete. The Hindutva ideology is what is currently holding up some topics like what to delete from Indian history and what to add in the new version. So, what is holding up is not lack of expertise in education goals and processes but how to change the radical aspect of a Hindutva ideology.
So, a government in power has to take all segments of public opinion. Also, we like to say that education is a serious business. All want good education. There are issues in public and private schools. Already the new, very expensive and exclusive private schools are coming up as commercially viable enterprises. Why, even the very education is converted into commercial, profit-making businesses.
From professional college like engineering and medical colleges to universities, big money is proving to be a menace to any law-abiding education activities. If you start reforming the current education scene you will find yourself into deep trouble.
All successful education entrepreneurs are also successful politicians. So, corruption in education is the big threat to any sane mind. So, from bureaucrats drawing up policy now not many are interested in education policy making. So, we take our own views here as a public policy. Our goals in education should be first to create a good quality education so that foreign students come to India, not Indian students migrate to foreign shores with lots of money wasted in foreign campuses.
Also, never bureaucrats can draw education policies. Education and culture are very critical and only creative people, intellectuals, artistes and others outside the bureaucratic circuit; this circuit is highly entrenched in the New Delhi Lutyen's zone! So, an education minister must travel around and seek out talents in academia and social services, in NGOs and other areas of new
endeavours. Also, invite some foreign experts. Of course foreign experts can't give a country its ethos. It is for us, from within us that a new and evolving dynamic process of self-realization can come to people and the country.