Can help to revive agriculture! Indian Agriculture cries for action!
The Nobel Prize winning Randomized control trial is one such new tool that could help boost agri production and productivity. Even there are other techs that could help to predict farm prices!
Too many verbal promises and too little action programs! What do we have by way of action in our agriculture? Nothing, practically nothing, we can say. There are of course too much talk and that too superficial talk by all parties, not just the big parties.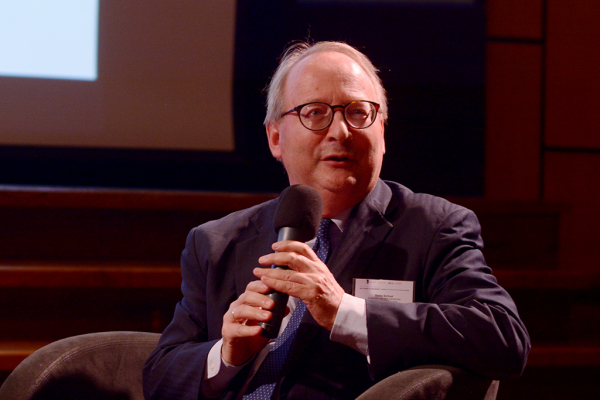 Even where one can claim to have some policies as expounded by the Prime Minister they are all too farfetched and might take time and immediate reliefs are not in sight. Of course there is no reason to feel pessimistic, after all agriculture is Indian people's lifeline for prosperity. India is also a very big agricultural country and economy and in the last many years of hard work we have also achieved some milestones. The Green Revolution is world-wide success story and thanks to past efforts India now exports the most sought after agri commodity, namely, rice and India is a number one rice exporter. Given USA's dominant role in agriculture, we have to compare our agriculture economy with that of the USA and China and that is one reason why the trade talks, the so-called tariff wars is what gives Indian agriculture the needed push and imparts the dynamism.
So, with all pessimism at the ground level with what such massive number of farmers suicides in the Marathwda region in Maharashtra, we desist from quoting statistics, for avoiding further pessimism and negative mindset, we have to move forward, we have to devise practical programmes of action and also learn to draw fro other's experiences.
Just now, the Nobel Prizes have been announced and the trio who won the Economics Nobel, luckily, have won on their good work they have done, especially in India, the three have done good work in what is called the Random-Controlled Technology(RTC) and that was a series of testing and experiments at the micro level and their RTC had proved effective in a variety of fields from education spread to raising productivity in crops, including in coffee crop in Karnataka and this sort of applying economic knowledge to the ground level realities is a great promise for even the much maligned "dismal science" of economics!
One immediate thought is to why not invite the Nobel Prize winners to India for an extended consultation and we can take up some select projects like alleviating the circumstances to reduced farmers suicides?
What better hope than this project for India's perennial drought prone agriculture belts?
Also, we can select some pointed pockets of farm crisis, is it drought-prone or irrigated crops?
Also, there are many other positive examples to borrow. Israel and Netherlands are other examples of countries where agriculture has made tremendous progress. In another interview recently, the Netherlands agriculture counselor Mr.Siebe Schuur, explains how his country very small compared to India, 80 times smaller surface than India, also with a meager population and yet how many of us know and why not the Indian agriculture policy makers never once told us about the success of this great country. Perhaps, Netherlands exports more than what USA exports in select agriculture crops.
Netherlands is known the world over for its net houses, poly houses and glass houses leading to hybrid innovation Dutch high-tech in some of these vegetables and flowers cultivation. Netherlands is world's number one successful producer. Now the Dutch government and entrepreneurs are trying to create Centres of Excellence in Baramati, for floriculture in Talegaon (both in Maharashtra), also one of Israeli centre in Hosur in Karnataka is already contributing to high value floriculture exports, all these new initiatives must create a solid base for high tech research and innovations in agri crops.
The Dutch counselor in the same interview has pointed out the various arid-zones too would stand to benefit from Netherlands experiences and also more such centres in other parts of India.
The challenge, says the Dutch experts, is to keep everybody in control. Once a centre is set up and starts running and the first successes are visible, the challenge would be to keep everybody committed. So, the Indian government's ambition to double farm incomes might be possible if we proceed as planned today. So, we can say with some confidence that by 2022, not only farm incomes will double, says the Dutch expert, the farm exports too from India might hopefully double too!
It is such a nice feeling to think of something positive and not get distracted the sort of electoral rhetoric on farmers' suicides. Though we have to move also faster to tackle the peculiar socio-economic circumstances that drive farmers to desperate measure.
One or two random points. Now, the land tenancy laws are so regressive that most farmers are litigants or debtors to private money lenders. We have to liberate the helpless farmers from prolonged court cases and also relieve them the clutches of greedy lawyers and private money lenders.
One relief would be to wipe of the private money lenders hold on indebted farmers. One more positive thought is the new technologies in farming. The government can set a new dept or create an inside research and development wing in the ICAR for deploying such latest tech like BIG Data to resolve agricultural problems.
The Hyderabad-based Icrisat seems to have suddenly become too ambitious and even audacious! Where in countries (Icrisat is a multi-national research body in arid agriculture) the need for reducing use of pesticides and fertilizers and reducing the gaps in using big Data in exemption services. This use of Big Data would also, say experts, to solve the price the crop would command in the market. CGIAR (Consultative Group for International Agricultural Research, the original name for the Icrisat centre, an unit among other units spread across the world seems to have suddenly become relevant with the advent of BIG Data.
It looks that suddenly, the agri sector not only in other countries, but also in India seems to have woken up to new technological apps so that Indian agriculture can't any more remain immune to the new challenges and opportunities.
This is the time for radical changes and also radical thinking in Indians moribund agriculture system.