And the decline of education  today!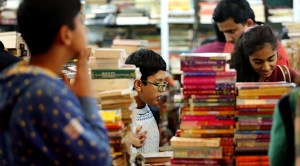 India's education sector is still running an erratic education policies. There is a vacuum of education vision and it needs an urgent attention. Yes, you may be one of the luckiest not to be bothered about the education of your youngsters! They might have gone through the hell already! But then how many can be so lucky? Every parent today is caught up with pain and dilemma! Where to educate their loved ones!
The education market in India is a very competitive market. Indian education scenario is no more what we all imagined to be so far. Today the rules of the education game had changed radically. Even this is a minor remark. Do you have an any idea of what Indian education is today? Indian education is almost a hell! There is so much money flowing in this sector. Also, there are many deeper issues of denial and deprivation. There are issues of justice in education. Has the goal of education for all achieved?
There are enormous number of  school-going age children out of school. There are many social, ethical and gender issues. The education of the girl-child is still unresolved. Under age marriage of girls is still widely prevailing. These are the issues and we need very satisfying outcomes. Then there are many new-fangled education technology tools that, on the one hand are enabling to reach all children online. This also costs money and expenses.
The role of private sector in education for a country like India is a great challenge.
We need private sector. But then there has to be some accountability. From LKG to secondary and even university education, we say, unresolved. New edutech impact on our education with all our achievements in IT don't seem to have a socially relevant education perspective.
How to empower the people? A great question that cries for a satisfactory answer.
There are now education technology companies such as Byju's, Talentedge, Simplilearn and Toppr, to cite only the most competitive and the most  ruthless ones that are all screaming loud about their power to change the rules of the education game! These top 'performers'  are trying to grab a larger market share-both at home and abroad and also chasing talent to drive their growth.
Toppr, for instance which raised mind-boggling 35 million dollars three months ago, is looking  to add 1,000 employees across all functions this year. They are enhancing the EdTech platform working towards raising additional funds thorugh round D series.
Byju's is hiring talent to develop its international product this year. Simplilearn, growing 40% year on year is planning to add 500 people this year. We have been constantly hiring fresh talent and seasoned professionals for a larger variety of roles-from sales and marketing to product, engineering and HR and finance and would continue to do so in the near future said Zishaan Hayath, CEO and co-founder of Toppr. We have just closed our series c round of funding and will be conducting series later this year. The company has grown from 400 to 1,300 employees.
Byju's which employs 3,200 and is present in 40 locations launched its app in 2015 targeting K-12 students. Revenues in the last financial year was Rs.500 crores and it is on target to treble this year to Rs.1,400 crores, says Mrinal Mohit, the chief operating officer. Hiring talent across content, tech, media, business development and product.
Are these all just buzz words? Or, do they mean anything for the education sector?
Yes, these education imparting tech companies have their own agendas and let us believe they deliver something of value for the pursuers of their own dream goals?
But for a public observer these new education companies and their developments might not mean much. In particular, for the parents who are chasing their own dreams, these esoteric education enterprises – they and their buzz, the high power mass advertising games – these companies only add to their already existing tensions and further add to new tensions.
How can education be an esoteric game anymore? India has world's largest democracy and world's greatest number of children! Not an easy field. This is an India which is the world's largest democracy where every citizen matters. We read every day students' suicides. As we write this, there is news about a 10th standard student committing suicide in the distant Namakkal which is also a new type of education hub. We are quite accustomed to farmers suicides'. To this we have added the students suicide, one more category!
Just today we read one column in a mainstream newspapers – a column by Amitabh Kant, the CEO of NITI Aayog, the chief planning body of the government of India. He outlines what the government has done for "transforming the learning curve". Since he heads the chief planning commission, we expect him to say many things of value. All we are able to learn is the NITI Aayog's Aspirational Districts programme. How has this programme impacted the learning scenario in India? We are not clear and we could not get any clue about the main lesson from the programme. We are sure that the NITI Aayog has much feedback. But as far as the public is concerned there is this impression that Indian education has become more and more commercialised and there is much private sector engagement to bring in quality education at many levels of our education sector. Certainly, there is much buzz in secondary education sector.
There is mushrooming of capitation-feepaying colleges and self-financing universities! This is a very exploitative sector as of now! The education fees must be regulated and poor sections of students must be having a sort of quota. Unfortunately, education policy making is poor. Education policy making has been uneven. From the 1966 Kothari Commission report to recent Smriti Irani erratic education policy making by all and sundry bureaucrats led to an education emergency that still runs its course! We need big minds and big vision!