Agri scientists bypassed, Bureaucrats sneak in!
Many agri policies require agri experience and agri expertise!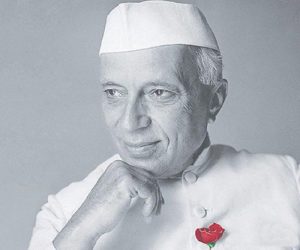 This is not the first time we see bureaucrats in India seeking their own ascendancy. India is a land of full of bureaucrats and civil servants!
Now, even the politicians are losing out!
India had been a haven for bureaucrats thanks to our long colonial past. Under the British, Indians learnt to seek jobs and one after another, we saw how even the big families sought employment under the British.
Of course, this processes in itself an extension of a tradition starting from the Mughal rule. Under the Congress rule itself we saw the entry of a galaxy of families, starting from the Nehru clan itself the prominent families sought jobs and Delhi became the holy city for these sins. Yes, democracy has come to mean many things to many persons. Why, under Sonia Gandhi dispensation, we saw the various caucuses, oligarchs, stealthy entrants of various sorts gathered their chances, fortunes, hopes and aspirations being fulfilled thinks to inept political leaders, rather successors to a patent anti-democratic, family dominated and family entrants in higher policy making even.
We saw this process in a vague manner under Pandit Nehru himself, then accelerated under Mrs.Indira Gandhi, continued under Rajiv and lastly under Sonia Gandhi.
Sonia Gandhi had the audacity to nominate very incompetent persons to the highest offices, from the Rasthrapathi to the Prime Minister.
So, what the BJP is doing is only a continuation?
Here is one instance, right now in the media. India is becoming more and more a bureaucratic state, it seems. This is not a healthy sign, not a good augury for what we are seeking to do in the country. The latest news is also about the agriculture sector. The apex body, Indian Council for Agriculture Research, ICAR is doing not much work that catches the public attention. One very important body, the Agricultural Scientists Recruitment Board(ASRB) is without a head  for a long time. Why?
What else, simple inefficiency in administration! The news is self-explanatory also. An advertisement that closed last month says that besides agri scientists, also serving and retired civil servants also can apply! What an irony? Academicians, with PhDs and experience of 25 years can also apply! Who had issued the ad and whose vested interest such an ad would serve?
Only those who have some idea of living in Delhi, that too in the comfort zone of Lytton Bungalow Zone would be knowing well many retired  government servants are occupying such big bungalows and these retired personnel comprise all sorts of people, from judges to simple and plain IAS officials and of course the politicians class, they are all called by the common designation, the elite class, they are all occupying the highly  expensive real estate that would normally cost a few lakhs are living there plain cheap!
A recent advertisement, the date for closing the ad requirements are over. The top body for recruiting the agri scientists, the ASRB is now seeing the lateral entry of civil servants to run the Agri Scientists Recruitment Board with a possible head who this time is very likely to be a civil servant.
R.B. Singh, a noted agri scientist himself, also former head of the ASRB has expressed his dismay for this departure from a long tradition. There is a move to sneak in a bureaucrats from the IAS cadre the head of the ASRB wrote a letter to the Prime Minister himself in June this year for which there is no response from the PMO yet!
Of course the PM very likely is unaware of this and so we have to seek the public sensitivity for the deterioration in the agri scientific community.
It is an irony that on the d same day when the news is reported in the press, there is another news item where the agri minister Mr.Radha Mohan Singh is felicitating the much admired senior agri scientist M.S.Swaminathan receiving one more prize!
India has another disease, that is, seniors, be they scientists or bureaucrats, why, even the ageing politicians, refusing to vacate their offices or bungalows in Delhi!
How many prizes or decorations one person can get in India?
Or, how many terms one can occupy in high offices?
Agri scientists are now much neglected in several areas of agro modernisation or specialised new responsibilities.
Where is agricultural insurance company? What is it doing? How far it has expanded?
We need crop insurance; it is such a huge and important field that we need an army of agri scientists. The menace of retired civil servants occupying new jobs, why jobs after jobs are countless.
We need to put e-marketing on an all India basis is too urgent. To stabilise agri market prices, we need experts in agri sector. Please do not bring in old civil servants into the specialised agri fields.  We appeal to the PMO, please take note!