Indian education has to accomplish range of roles to protect and promote India's multiple languages
Of course, retain the English language as an all India medium. Make India an education hub. The many ironies, contradictions and anomalies of Indian education are there and it is for the genius to resolve issues and draw up a comprehensive policy.  Mr.Venkaiah Naidu, the Hon'ble Vice-President says the English language is a disease for India. The VP also says that we have to promote Hindi language as an all India language. These are all emotional issues and also controversial view points. In the last 70 years of freedom, India has gone through many phases of language agitations and even now, the issue is not satisfactorily resolved.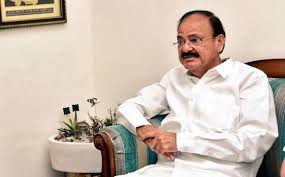 What the Tamils under the Dravidian politics are made to adopt is again not unanimous. May be the cue other states got from the TN experience is to clamour for more languages to be declared   language. I am not sure what this declaration would achieve. In fact, the standards of education, more so in TN, are so fallen that as a result there is a clamour for doing away with NEET exams and other all India exams. With the present permission to write even the IAS exams in regional languages (?), the standards are really progressively going down.
HRD ministry is supposed to give us a picture, an educational ideology and an educational vision. But as on date, in our view, there is none. English is the world's common language – language of science and commerce, science and technology. Where is the Indian society heading?
Education IS ONLY FOR JOB SEEKING! Also, MORE FOR GOVERNMENT JOB SEEKING!
It seems like that. A few jobs, that too humble jobs like constables, attract thousands, why even lakhs of applicants! This is the real education disease! The Education for migration! Of course, when it comes to education, we have seen that the education and jobs go hand in hand with the aspirations of millions of youngsters.
Indian education and job seeking has become so much interwoven that there is a point in the life of a young man or a young woman, that most of them, if not all eligible ones want to migrate to the American shores.
As per the latest statistics given out by no less than the powerful White House, by Donald Trump himself, there are about 4 million (40 lakh) illegal migrants already inside the American shores. More are reported to be moving into the American borders through the Mexican boundary and the illegal migrants enter and get caught and yet they get protection by way of welfare payments. As per one account by an American think tank, Cato Institute, a Washington based think tank, after the US Citizenship and Immigration Services (USCIS) the applications for the Green Card (there are 632,219 Indian immigrants with their spouses and minor children),  the time to get a Green Card can take an unbelievably 151 years! 6, 32,219 migrants from India are on the waiting list! Yet, such risks are worth taking considering the alternatives are less attractive!
In UK too, the Visa issues are gathering lot of tension and in the UK too the over stayers are not fewer. So, for the next many years, there will be an influx of educated Indians, as doctors and engineers or technically qualified to migrate and settle down abroad. So, a question we can ask is: what is the shape of education we are likely to impart in our schools and universities?
The government schools, for instance don't draw students as in the past. This is for the simple reason that the government education policies as in the case of the medium of education, the
incumbent government say so, has to be in the mother tongue of students. That means, for instance in Tamil in TN or Kannada in Karnataka. But private schools are ready and also do offer English medium right from the LKG and charge donations upto even one lakh and more for a seat in the LKG! There are powerful lobbies for private education as it is shaping up and there is now news that even in the government schools (or aided schools), there are sections that offer English medium in one part of the same building!
The point here is that there are schools that are becoming empty, no parent wants to send their children to government schools but want only English medium. We have to protect the government schools. We have to promote the Indian languages. We have to teach, ofcourse, some classical languages like Sanskrit. The point is that we are not adding any new input for our thinking bag! Let us start and make our education pursuits a creative endeavour!