New-type dictators, autocrats and authoritarians still abound!
The Global Democracy Index in 2017 places India from 32 to 42nd rank analysing 165 states. Norway and Sweden comes top. US ranked 21st!
In India we have to practice ethical behaviour, truth, personal integrity and moral courage to make India a great democracy!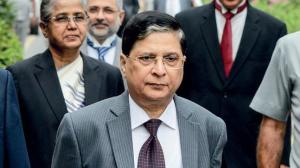 Just recently there was a TV debate in which the just retired Chief  Justice of India, Deepak Misra and one fellow sitting judge, with top legal officer of the government, K.K.Venugopal and Prof.N.R.Madhava  Menon, a highly   respected legal scholar/academic participated.
The subject was what is Constitutional Morality and how the  Constitutional principles upheld.
Of course it was a tough topic for the common man. But what message went out is that Indian Constitution is robust and the judiciary is very sensitive to current realities and by implication the common man has an idea that Indian democracy is vibrant. Fine?
This debate, among other factors triggered the idea that democracy is spreading in the world all over. From the traditional democracies to new types of partial and variously disrupted societies. And it is also time to reflect on the issues in governance as we see in India in recent times.
Another debate on the same day also debated that how under the Prime Minister Narendra Modi a series of actions by the government saw that series of actions by the various agencies like the CBI, ED and the Income Tax authorities have harassed the Opposition leaders and also how the courts in many cases dismissed many proceedings as not proved in law and dismissed these actions as politically motivated.
The Indian public know these many cases where even the Opposition leaders, former Cabinet Ministers and Chief Ministers, have been named. There are also continued raids in Delhi and Karnataka and elsewhere where one can see the raids as politically motivated.  The significant point here is that while Indian democracy is vibrant, there are administrative and governance norms are not what they should be.
It is pointed out that in the last four and half years, for instance the Lokpal institution has not been constituted. So too the various agencies like Lokayuta, also  the functioning of the Right to Information Act and many other high level offices are left vacant.
So too the very vital   organs like judiciary, free media etc.
There are also   the ugly head of violence in the name of religion etc.
The list can go on. The purpose of this column is to examine how the very institution of democracy in the world, after 1945, had evolved and spread across the world over. Democratic governments and democratic practices like elections through ballot boxes have become a modern world's respected symbols of democracy. Here again India is a great example, both positively and negatively an example.
There are issues after issues like improving the transparency and also corrupt practices like unaccounted money in electoral processes. India is here an example again. Politics is becoming more and more unprincipled attempts to grab power by hook or crook!  So, India, rather Indian democracy is again   a living testimony to the current practices of democracy.
One latest example is Maldives where recently held election shows that the defeated candidate hesitates to vacate the office and there have been unrest over peaceful transition. But these days there is also the international public opinion and even pressures of various sorts to force the wrong-doing politicians to concede victory to the genuine winner.
Ballots have acquired a new meaning and   power. In spite of so many deficiencies the vote becomes a crucial symbol and so too the election processes with all its inherent proneness to go wrong. Even in India with its otherwise impressive electoral democracy there are arbitrary political interference the ones defeated after the ballot is counted the electoral officers are forced to reverse the losers into winners! Though such extreme cases are rare and far between.
Elections are the legitimate weapons and even the USA saw legal battles as in the case of George Bush vs Al Gore in 2010.   India's
Election Commission was much admired at that time. America is the world's biggest and powerful democracy. That saw some troubles with big money and other factors. But despite these issues US democracy is greatly admired for there the President's term is limited to two terms and after that the President ceases to hold power. This Constitutional limit to power in a democracy is a supreme example of genuine democracy. It is not so in any other country including India. Russia and China also practice some form of democracy, though they practice arbitrary power openly.
In Russia, the Opposition is not allowed to contest; in China under XI almost life-time power is granted. Russia and China, not to speak of other countries also indulge in mass, in millions, detention and what is called thought education(in China0.There  seems to be no limit to anti-democratic practices, from Turkey to Egypt to many other countries in the Middle-East and beyond.
Let us turn back at home. Here one more, why one more, why many more anti-democratic practices, many countries. Even in Europe where in many countries the rightwing parties have won, countries that turn back refugee-caring boats and almost daily news about people sinking in the seas!
The world under Donald Trump lives not with a sense of security and relief but much in unpredictable fear!
The UN is almost non-functional and given the rising sense of protectionism in the world democracy or democracies in their outward forms and rituals, is not enough to ensure mankind's hopes for a better future. Can we entertain any optimism? Thinkers don't give a clear answer.
May be we have to live with the current tendencies for utter selfishness, dictatorial behaviour not from elected representatives but from unelected leaders of political parties themselves.
Which political party in India doesn't display dictatorial behaviour, dynastic inclinations and indulge in patent corruption and blatant feudal mindset.
Democratic values, even in India, seems to be a long way off.