Of the World Bank's 'ease of doing business'!
This is out of 190 countries!
Rahul Gandhi's immaturity, his simplistic remarks harming the interests of the people as well his own party's prospects!
India is ranked by the World Bank at 50 out of 190 countries in the "ease of doing business index!
It is a great milestone of the Narendra Modi government's achievements in transforming the Indian   economy. From one of time-tested slow moving, a bureaucratic laggard of sorts in many areas of governance so far.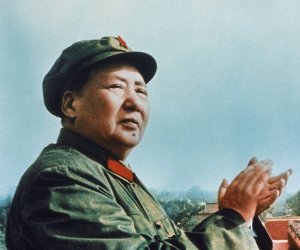 Now, under Modi we see lot of energy and dynamism  in governance. It is a testament of the tireless efforts of the Prime Minister that had paid off. The PM's single-handedly driven the momentum of the collective efforts of some of his colleagues of proven competence, the economy to reach this level transparency and efficiency. Let us openly acknowledge the glory the PM had brought home to the economic sector by all whomsoever, belong to whatever be the party to which we may belong.
From the Congress ranks we openly say so in spite of the very poor response from the higher reaches of the Congress hierarchy. The Congress hierarchy today is composed of some Delhi-based seniors who are rich and also earn high incomes from legal and other professions, some of the practising lawyers are also, ironically, practising Congress politicians. Congress politics helps for networking and these are also high net worth individuals!
Funds are flush and now, already politics, democratic politics at that, is becoming a big money game. Let us only hope the latest moves by the Apex Court to bring to book erring, tainted   criminal  politicians and ban them from political activity forever makes Indian democracy more vibrant.
Yes, we have to go a long way yet, we have to aim for the number 50 ranking and this, given the current mindset of the Central government that Indian will soon become a more dynamic economic engine and that would only gladden the hearts of every Indian. Some States like AP have done much to pull the economy from slumber and let us hope this moment of a milestone might trigger the "animal spirits" as Lord Keynes famously said to inject new energies!
And we, Indians, can't be but be also alert to the developments in the outside the world.
See China after its just concluded 19th party Congress. Mr.XI, their President got a second term and also he got an endorsement from the party to assume more powers and he is designated as the second Mao Zedung! And still more powers, both political and military powers. Xi's immediate predecessors, still around, had more experience and also scandal-free and also mature enough to give Xi the necessary political space so that XI's truly gifted talents could further, let us hope ,flower to take China to greater glory. China doesn't hide its ambitions. Xi, in fact, from the Indian point of view could pose some challenges too! On our border disputes and also in threatening to divert the Brahmaputra River waters. Of course, it is all in the future but in the South East Asian countries China would be seen further and further for more unfriendly acts.
While India as one of the leading powers and also a robust democracy (let us hope) has to both consolidate our position as an economic and a political power of sorts.
Seen in this broad light, how we can take the criticism of  Modi's government's achievements in boosting our ranking.
How immature and even silly on the part of Rahul Gandhi and his rather reluctant supporters like the spokesmen and others to come to defend Rahul's such an irresponsible remarks.
How can you treat the World Bank as a foreign power and a foreign entity. India is a much rated and much respected and much cared for country.
We have utilised World Bank funds for a variety of projects and thus benefitted much.
Let us dismiss Rahul's pranks. But how can such leaders like Dr.Manmohan Singh ,a much respected and rated economist can remain silent while he is often propped up a  as prop to the fumbling immature Rahul by his side always as a ceremonial prop!
Are, we Indians, not insulting our own self-image by tolerating such non-sensual remarks by a leader of a major party like the Congress?
Please let all our countrymen ponder over such non-serious politics.
But the much more serious issue here is to take our economy forward. Make India an economic power of sorts. Make Indian manufacturing, our various infrastructure, from railways to civil aviation to roads and other sectors in which we are lagging behind China, we are way back, backward when you compare developments  in China. China 's airports are all of giant sizes, they would last for another hundred years. So too the running of big cities like Shanghai. We  were amazed at the speed with which economic  development in China is taking place.
Of course, India has some strength, in the social aspects, we are an open society but then what does this means for an average citizen here?
Corruption is now almost unchecked. China is fighting corruption that is large scale corruption with vigour.Indians must read more about what China is doing.We need some democratic institutions like LokPal and Lok Ayukta urgently.
Also, we need more reforms like judicial independence ,press freedom and a great sense of nationalism and patriotism etc.
But then the outside world must respect us. This will come only when we behave as a responsible nation, our values, culture, sense of freedom etc are respected by the West.
These are important and also must be made known. We saw in China where when it comes to freedoms, openness, maccess to liberal knowledge, the state of libraries, bookshops and some other areas, there is still much primitiveness, we would say.
But we can't provoke China, China is a very sensitive nation, a sensitive people.
But then in  democracy like India, we don't have responsible and mature Opposition leaders.
Parties like the Congress must not resort to dynastic politics  and with immature leadership.
People would see through this political games, once the political cleaning like the one now proposed by the Supreme Court by punishing the 1581 political figures, ministers, MPs, MLAs and others are punished and banished  from active political participation.
A strong economy, a reformed political culture is the real foundations of a great country  in world  caught in conflicting ideological forces.