Dreaming for global standard universities!
An enlightened political push could lighten the flame!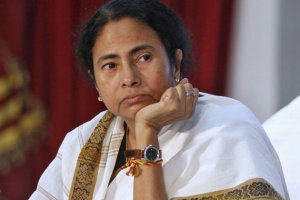 One of the big dreams of the BJP government is to set up 20 best universities. This has been mentioned many times and now, the HRD minister Hon'ble Prakash Javadekar, has said the same thing at the Bangalore-held Pravasi Bharatiya Divas. Fine! But one more news is that Mamata Banerjee, the Hon'ble CM of Bengal has also mentioned the very same topic, this time she wants to start one, near Santiniketan, near Birbhum district, where the original Visva Bharati University is functioning for long.
Before we proceed further, would like to mention one or two points of personal nature. I studied at Visva Bharati and have many friends in Bengal and as such I have a special attachment to things, Bengali, from education to arts to music, Ravi Shankar to Satyajit Ray! I was one of the first to see the Ray's first film, Pather Panchali when it was screened and when the local theatre in Bolpur ran an empty house. It was early days. May be I have views and opinions drawn from my Bengali days and who knows may have been influenced by the very Bengal Renaissance spirit! I also went to Ramakrishna Mission Vidyalaya and so the Vivekananda spirit etc! Anyway, I have much interest in idealist schooling, international quality pursuit of knowledge etc.
One more point. Whenever I visited Santiniketan and my Bengali friends the talk would center on things of beauty and joys forever! Last time when I visited Visva Bharati, I saw things in decline. The old spirit had gone and I saw many things that distressed me. The Ramkinkar sculptures were left to the elements and there were all around neglect of things.
After my return I wrote in some detail about the problems I saw and heard and posted the journal to the Visitor, the late APJ Abdul Kalam and the Chancellor, Acharya, the then PM. But I received no replies. Typical of what we talk and what we do! Now, the latest was when the last VC was dismissed from service by a Presidential signature. What a fall! For an institution founded by Tagore and nurtured by a succession of great minds. Now, to the subject of establishing 20 top universities! It is a great resolve if we can really do it. I like to share some of my thoughts and some concerns.
The Hon'ble Minister must really assemble some able minds and be open to invite the top names from all across the globe. Just today I read in the same news, that in Bangalore the Infosys Prizes were awarded to six distinguished persons, from sciences to social sciences. Prof.Venkatraman Ramkrishnan, Prof. Amartya Sen, two Nobel Laureates were present. Prof. Ramakrishnan, who is incidentally, also the President of the famed British Royal Society, has spoken about what is the status of sciences education in India and what India needs to do to improve things.
Among other things, India needs to fund more on sciences and more significantly, we have to create an environment where research is free from politics! More pointedly, we need a pool of people within the country even when we seek the foreign technology and discoveries. More can't be said here.
Unfortuntaley, we are only talking for very long. Our existing universities are far from competing even with our Asian neighbours. The Time Higher Education Supplement publishes every year the ranking of top 100 and 200 universities. India is way behind others.
Our suggestions- Invite the Nobel Laureates, those who are willing to head some top universities in India so that credibility and confidence is built among the teaching and academic community. Let us not mince words. Learn from what we did on the Nalanda University Project. Prof. Sen was 'ousted' as he himself puts it!
The Presidency University in Kolkata is trying to reach an international standard. Why not include it in the list of the proposed top 20! You see you can't create a world class university from the scratch, can you? At least let us learn from what we have done with our Central universities. Some are located for political whims in remote rural areas where quality faculty won't go! And so on and on! In some states, gross corruption prevails in appointment of VCs! So, it is a tough call to establish world class universities.
So, why not be pragmatic and go for identifying existing universities for further upgrdation. Invite the participation of the states and of course, the private sector.
At least in some disciplines India must excel! In maths and some branches of sciences, we might have some lead. I don't know! Of course the political push is very much a factor. When Biju Patnaik was the CM of Odisha, he created an institute and invited the late J.B.S.Haldane to work there. It is this type of political initiatives that could spark the flame! Jai Hind!