Public perception and private realities!
Indian states ranked in term of the ease of doing business
Some surprises and shocking ground level realities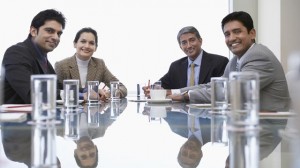 The so-called advanced states, Maharashtra and TN with good track record in industrialisation find themselves dumped down in the rank with Gujarat retaining its number one rank with AP, the newly carved new state beating the others with its second rank.
What is also shocking is the fact that the so-called backward states, Jharkhand, Chhattisgarh and MP are ahead of Karnataka and TN. TN is at 12th rank trailing, ironically, West Bengal, supposed to be a common laggard.
What then is the explanation?
States blame the World Bank with political bias. This is simply non-sense. Why the WB must play politics in this game.
The point here is that public perception is always at variance with brain-washing in which states sometimes excel.
Who don't know that TN is also one of the most corrupt states and also bureaucracy is very strong and also there is no transparency, ministers are so blatantly dumped down by an unexplained concentration of power in the CM who alone decides things and it takes time and also circuitous routes.
Also, Karnataka is no less corrupt state.
One can guess what must be the reason why the backward states are ahead. Very likely that the BJP governments are alter and also ,let us give the credit to the devils where they are due, they are also clean as on date.
What else this ranking can convey otherwise.
Let us, the Indian citizens be clear of one thing.
Corruption is now all-pervasive, in almost all the states. There is any number of circumstantial evidence.
We can't go into the details here. The top rung of all governments are not free from suspicions of all sorts.
There is any number of court cases, all pending, that involves big names and the apex court is also groaning under pressure to dispose of cases expeditiously. So too bureaucracy.
Even Mr.Modi seems to be aware of this and he seems to be therefore seen as going slow!
What else can be the explanation for things not proceeding fast?
May be wherever there are ministers like, say Mr.Gadkari, things seem to move faster. We also like to mention a few more ministers and they all seem to be pushing things forward.
As for the investors' meets in other state capitals, there is good competition and this is a welcome development.
Karnataka for its part seems to have developed cold feet and postponed its scheduled meet. But it is always welcome to get the likely investors on a common platform.
Now, it is openly talked about corruption in the state governments, the bribe-taking ministers are always mentioned, press may not report it openly, LokAyukta, in Karnataka is a point. Who believed the institution was   was so deeply into corrupt pratices. So too political corruption.
As for political corruption, we have reached a stage in India where the public silently watch and know who are the ministers who had accumulated welath, 2,000 acres of land, a few hundreds of crores. These are the numbers that are in the public domain.
You can't prove certain corruption cases and also you can't pin down the leaders, poltiical parties that thrive on patronage from the big corporates.
So, public perception and the reality in private would always come out in a democracy. And India has a good democracy!