Mixed signals point to more misfortunes!
The Congress party can't be in  more dire straits! So many challenges, unprecedented crises!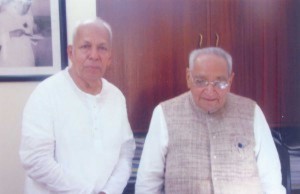 There are any numbers of signals that point to  more troubles. The party heir is absconding. His whereabouts not known? No one in the party said a word! What doom had overtaken?
How can a national party of  the Congress with such past can become so paralysed?
Time to ask questions. Some hard questions. There must be some sound reasons why the party had come to such a pass.
First is the status of Rahul Gandhi who is being pushed by his mother, more than any other one individual in the party at the moment for the coveted chair of the party. You can't become a leader, that too of a political party and that too in a country like India with is vastness and multiple points of unifying and at the same time divisive forces.
To become an inherited leader of a major party like the Congress in a sort of mature democracy that India is at present is no easy thing.
But the way the Congress is conducting itself is like a cruel joke.
This only proves, sorry to say so in a party and by a person who has been associated with the party from Pandit Nehru days is only proving the increasing realisation that Sonia Gandhi with all her advantages and  favourable circumstances, is not really fit to play the role she is projected to play by her increasingly vested interests. Mr.H.R.Bharatwaj, the long-time Nehru-Gandhi family loyalist, perhaps the most such category when compared with those who are around Sonia Gandhi now, has recently come out to hit at Sonia Gandhi and her chamchas like P.Chidambaram whom Mr.Bhardwaj  named to tell that the  section 66-A of the Indian Information Technology Act which was struck down and which had come as a great blow to the credibility of both the UPA as well as the NDA which as the incumbent government defined the clause so vigorously.
The section, says Mr.Bharadwaj who was a long-time Law Minister under India Gandhi and who played such a crucial role in 'managing' the judiciary for Mrs.Indira Gandhi in her various brush with the judiciary. Mr.Bharadwaj also squarely blames others and even cites P.Chidambaram for the insertion of 66-A in the IT Act saying that the UPA regime after all inserted the clause.
Of course, as pointed by a House of Lords Queen's Bench, using swear words(the Lords had given some words)is pretty common on the Twitter and nobody takes any offence in any such usages.
And here in India, at least from now onwards, we have to realise that the youth, why even the aggrieved common citizen would be impelled to use some such words at an inefficient and erring government agencies and even plain leaders who are perceived to be solely responsible. We have to learn to tolerate the 'unpopular views' and expressions of enraged citizens. As one US Supreme Court judge remarked, 'it is not the business of the government to keep the citizens from falling into error. It is the function of the citizens to keep the government from falling into error! How great!
And the way the arbitrary decisions were taken, it is plain, says Bharadwaj that 'Sonia remote-controlled the government and was party to all controversial decisions'.
So, we can trust Mr.Bharadwaj when he says that the notorious clause which put many of the youngsters, one was just a class 11th standard and the others were two college-going girls in Mumbai over the face book on the bandh called for Bal Thackeray's death and one of course is none other than the very son of P.Chidambaram which was also put by one young businessman in Puducherry.
So the Supreme Court's upholding of free speech is a landmark in India's evolution as an open society, a liberal and truly democratic society.
This liberation of the youth's freedom of thought and expression has been justly welcomed by the liberal society and wide sections of the public. The importance of the rights to free thought and speech and expression, especially on the Net, would truly unleash the youth energy for a better tomorrow for Indian youth.
Now, Mrs.Sonia Gandhi accused Mr.Bharadwaj, as doing and acting in such a way she has no accountability for her very many actions that were arbitrary and against the very conventions governance and ethical public conduct for a public person. I say Sonia Gandhi hasn't understood and appreciates the Indian ethos. Sorry to say so. She doesn't show humility and sensitivity to ordinary people, let alone the elite and the higher reaches of the elite.
This duality of power, at her level, only, it is now seen, landed the former Prime Minister Dr.Manmohan Singh in his current trouble. Mr.Bharadwaj has some scathing remarks to make here.
The point here is that now  Mr.Amarendra Singh, the Deputy Leader of the Congress in the Lok Sabha  has called for Sonia Gandhi  as the Congress party, she should continue in the same job in which she had stayed for the past 16 years is a travesty of truth and any honesty.
This statement, given Mr.Singh's credentials, could not have come from his as such but must be from the very same vested interests the very same sycophants and conspirers who surround Ms.Gandhi.
And at what time! When Rahul Gandhi has become such a great liability for the party. I UP and Bareily, his parliamentary constituency and in Allahabad posters have comes up declaring that Rahul Gandhi's whereabouts are not known! He is declared missing and absconding etc.
This must be quite embarrassing to the many Congressmen and women who have been forced to orchestrate a story that is contrary to their own consciences.
The time has come, I believe, that someone has to come forward and say clearly that Rahul Gandhi has demonstrated conclusively  that he is not willing to take on the leadership as desired by his mother and some few others around her. The whole country, the whole of the Congress party knows and now realise that it is time to search for an alternative leadership.
It is also time to say that the Congress leadership as represented by Sonia Gandhi has also outlived its utility.
She has brought down the  great traditions and principles, conventions and habits, like a sense of selflessness, self-sacrifice  and self-abnegation as brought to bear by countless number of great many persons in the course of the party's 130 long years of history.
It is also time to say that the  so-called High Command culture under Sonia Gandhi had proved its utter failure.
Yes, when the Mahatma Gandhi leadership gave rise to the High Command  culture, today it is, as Mr.Bharadwaj has noted ,Sonia Gandhi is in 'the grip of a couple of sycophants and corrupt people'. Only those  who have gone near her, her residence and Rahul Gandhi's residence know that the duo are first severely guarded as to make any access to them impossible. Second, they, mother and son, also demonstrate a visible contempt for unsuspected visitors. Also, there is  a terrible air of contempt for them also from the staff of the AICC.
She, Sonia, has surrounded herself with  a set of spent forces, most of them are really pensioners living at the mercy of  Sonia Gandhi.
In short, nothing short of an overhaul, pensioning off the aged and decrepit and also opening the gates to newcomers, why even we need an institutional reforms so that there are some good practices, transparency and accountability, even the RTI Act to party's affairs.
After all the Congress is the mothership of all Indian parties.
If the Congress displays such blatant disregard for internal democracy, certain sense of public accountability, how can we expect other parties, big and small to adopt some best practices in modern democratic governance, first, in the party, next, in the governance of the country?
How can a great 130 year old organisation can make the state of affairs in the party to come to such a pass?
Sonia Gandhi  had been forced to the wall and it is this crisis that had given her the raw courage to launch an all party delegation to the Rashtrapathi Bhavan and also now, with some sham war of letters to counter the BJP move on the land acquisition bill.
Now, this can't be a one-person battle with an entrenched government.
This has to be a well-thought out counter strategy. Such a strategy nowhere in sight.
If Sonia  doesn't take time and ponder over her ways, she is sure to find herself pushed aside in the emerging political reality.
A restructuring of the Congress party is  possible  only all the Congressmen and women come to realise that such a restructuring can be made only without imposing Rahul Gandhi on the party.
Poor man. He is clearly unwilling. Why force him. It is a herculean task by any stretch of imagination.  If seniors and serious-minded and intellectually-gifted Congressmen and women don't come forward to make suggestions for a recovery path for the party, the future would really be grim.
I don't want to visualise any negative prospect. I want the party to revive on sound principles.  The cardinal principle is truth and transparent thinking.
One, the party  has to come out with a vision document, a new articulation of its political and economic ideology.
Of course, a social and religious reality check, a counter to what is happening in the outside world, the multi-ethnic world in all countries has led to many tensions. From the USA to UK to France, Germany and the Middle East.
A new definition, articulation of secularism for Indian is called for. A robust secularism that goes beyond the current perceptions and policies.
A vigorous articulation of democratic norms for the country.
All these can be done only when the Congress party dissolves immediately the CWC (Congress Working Committee) with representations from all states. Now, the CWC is a hand-picked body only.
Lately, there have been splits within the Congress, as in TN and in AP and other states. Also, as in TN, with latest reports, there is the issue of the party's huge properties, lands and buildings. The party assets have to be put in a trust with trustees drawn from the states where huge holdings of real-estate are located, as again for instance in TN.
What Sonia Gandhi has done since the party's defeat in May 2014,is also arbitrary and plain wrong. For instance, she had nominated a film actress, in TN to the TNCC, an actress who was till now very close to the DMK party. She is now the national spokesperson!
This, Sonia has done in a state where the great Kamaraj was the father figure, such a towering personality. This act has done a gross injury to the thousands of Kamaraj loyalists. Also, Sonia sends a wrong signal to the party cadres to indicate she might also forge alliance again with a party indicted for the 2G scam!
Is this party leadership? Party management?
To act and decide things that are patently wrong and even sounds foolish?
Anyway, the  Congress party has to be saved and reformed for the larger interest of Indian's own political future.