Put in some hard labour!
What is happening on the healthcare front?
It is like an emergency, how many know?
Time to call to an end the celebrations and start and sit, do some hard labour!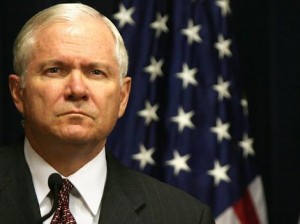 Reuters news agency reported on December23,2014 that the 2014-15 that the healthcare Budget was going to be cut by about 950 million dollars down by about 20 per cent from the budget allocation of 5billion dollars. Says one columnist that the cuts in the healthcare budgets are rather routine. This we didn't know. When the time comes to meet fiscal deficit targets this is done we are told.
But then after the BJP came to power every one imagined that things will be different this time. But alas! It looks that after all this is India and it doesn't matter whether Mr.Modi is Rama or the other hero of the epic!
So, whether to cry or laugh?
Readers only have to decide.
Now, what is the ground-level reality?
Everyone that is every citizen knows what is healthcare like at the grassroots.
Just today before we sat down to type these line we read in the newspapers that in Tamil Nadu which along with Kerala re cited as the best examples of a successful healthcare providers in all of India, we read that in a backward district of TN, that is in Krishnagiri district some five or six quake doctors were booked, we don't know whether it was done by the district administration or by the police.
This district along with its neighbour, Dharmapuri only recently came in the news for having seen many deaths, maternal deaths and also children! This, in an advanced state?
Yes, readers can imagine that the healthcare is so bad at the rural levels and there is any number of statistics and stories to bore you to dears!
India lags behind the most backward small countries, Nepal and even Cambodia and Bangladesh in child and maternal mortality.
There are horror stories of some of the primary health centres lacking basic ingredients like Rs.15-costing rehydration salts and zinc. India has the other horror story of 1.4 million children below 5 years die in India every year!
We don't want to carry on like this and we only like to say that Mr.Modi's health minister, we don't even recall his name, after the much promising Dr.Harshwardhan of Delhi was changed for this portfolio.
We don't know the realities in Delhi but we know that there is much hard task for any incumbent in the health ministry.
The MCI is corruption-ridden. The health education is so bad that the medical seats are sold in such blatant manner.
So, corruption starts from the top.
Also, there are big issues like a vision for this much critical sector.
There are any number of positive news and developments. Gates Foundation is doing wonders in Bihar and elsewhere.
Absenteeism, primary healthcare in distress for lack of infrastructure.
Why don't you cut short through this maze of issues? Why don't you have a high-profile expert group with, say a top brand name like Robert Gates himself at the head of this national health mission? Why don't you induct such visionary like Dr.Devi Shetty?
Dr.Pratap Reddy of the Apollo Group? Manipal Group?
It is no longer the time for praise for Narendra Modi.
The time has come to look at his talks and gestures with a critical eye!
India's healthcare system needs more funds,please restore the cuts in the budgets. There are any number of criticisms and also suggestiobns and solutions.Reduce the unjustifiable subsidies,to fertilsier co.s and also oil cos.
Please make healthcare and  primary education the twin engines of  a social revolution. No amount of bravado talk would meet the reaiity of India.India is poor.The poor subsit in the rural belt.
It is fine the celebrations.The time for celebrations of Bharatiya ravasi jamboories. It is also time to stop these celebrations and really get down and sit and do some honest work, do hard labour and please save the precious lives of the poor people, the mothers and children of India. Goodbye!