India-Pakistan talks. A very good beginning!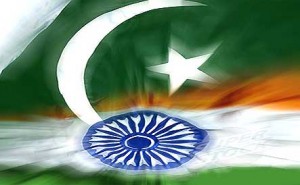 The recent five-day visit of Indian Prime Minister had some high expectations and also some high drama too. Meeting the US President for any visiting country's head is a great occasion. After all, America is the world super power and it pays for any other country to draw its own equations with such a powerful nation and the economy. For both the diplomatic reasons as well as trade and economy talks as well as military-related many other issues like, say, civilian nuclear power. Specially for India this nuclear co-operation, both for developing civilian nuclear power, we have some vague and yet morally committed ideals like developing atomic power for peaceful uses and also India has an atomic bomb making capability and also as a critical Asian economy and political player, India has Pakistan on the one side and China on the other, the other two nuclear weapons developed countries.
So, this aspect is very much enough for an Indian Prime Minister to travel at any length to cultivate and establish proper relationships with the powerful nations and leader.
Luckily, Barak Obama too is in a peculiar bind with his own "Parliament". He has to get his much important legislation passed by the Congress and he hasn't got that unstinted support from his "MPs".
So in a way, Obama might have found in Dr.Singh a sympathetic soul, a soul mate, if you so like and considering all the other considerations, it is nice for both the countries and the world that they met and exchanged views.
Now, another milestone for India is the meeting that took place on the US soil the first-ever face to face meeting of the two Prime Ministers of India and Pakistan.
Now, Pakistan always raises the emotions of some sections in India very irrationally.
There is now a tendency that had grown beyond limits, in our opinion, that always raises negative emotions.
We seem to make a cry always by the very mention of talks with Pakistan.
Everybody knows, in both the countries. That Pakistan is a difficult country, always.
Now, luckily, there had been a fair elections and the Pakistani counterpart, Nawaz Sherif is a rare type of a Pakistani leader.
He is elected by the people. So, without any other consideration, we inside India, must raise our support for Sherif without any reservations.
Yes, we have now become accustomed to terrorism of the worst kind from across the border. So, what? So, we can suspend talks with Pakistan?
This is very wrong and very short-sighted. The other things, we have heard so many times. Manmohan Singh is seen as a weak Prime Minister. This has done lot of damage to the country.
Lately, Mr.Rahul Gandhi had done his damage too. Mr. Gandhi used a very intemperate language and criticised the Prime Minister when e was to sit face to face with Obama.
It is a great pity that Mr.Gandhi earned a bad name for his remarks.
He could have chosen a different timing and also a different sort of expressions.
One can differ, one can criticise and one can still be a friendly critics.
Of course it is another matter how Mr.Gandhi would evolve further.
There are difficult questions here and the difficult days are yet to come for the country, the party and the government.
The media, both the Indian and Pakistani media too played a rather unhelpful role in covering the India-Pakistan talks.
In particular, the Indian electronic media didn't do a good job. It could have done a better and more positive coverage.
Yes, we can see, at this distance of place, that Indian delegation, in particular, the Indian ambassador and also some security experts could have helped the Indian Prime Minister.
It is here we have to make this particular criticism of Dr.Singh. He should be more public-minded, public-spirited. You don't usually speak much in the public. But at least you give chance to some others who could help you.
You nominate a public figure of much reputation; he or she may not be a career diplomat. He or she could be a public figure, a personality, a politician or a writer or a society, social figure who could bring some charm and delicacy to the friendly relations between the two estranged countries.
India must send out such figures to Pakistan. So that the Pakistani establishment might be better served with some exceptional talents for diplomacy. We can mention a long list of such great names. They would India proud.
Instead Manmohan Singh as a persona gives out a dour look. He seems unfriendly, unwelcome any strangers. What the media did, in this case, was to twist the remarks, said to have been made by the Pakistani PM. It is a silly twist but in the absence of any explanation or twist (or even spin on the Indian side) it led to all sorts of low comments.
The PM himself ideally must have come out and met the press and explained the positive outcome of the India-Pakistani talks.
How great and how good such a gesture might have made?
This is the only criticism of this round of the talks.
It always pays to talk more, to talk often and meet often the Pakistani leaders.
The only way for ward is to show and demonstratively even, that India is always willing to talk and sort out things through peaceful means.
Let that be India's strength. India's democracy's unique inherent strength!