A superficial celebrity culture doesn't make a country great!
And imitating the Yankee celebrity culture would be the folly of all!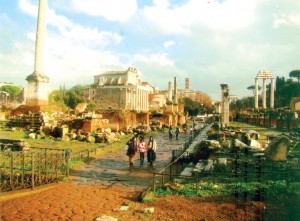 A false celebrity culture that tries to hide the more serious side of individuals and the country. Media plays a more and more central role in the affairs of a country. More so in a democracy like India where there is a thriving media culture today. The print media is very optimistic and there is a vigorous print media industry in India. This is in contrast to the developed countries, USA and UK, the two leading developed countries with a more open society and the culture of press freedom is very vigorous.
In India there is still scope for developing a much more open and active and activist media culture.
Outside UK, the print media culture is very vigorous in India. The Guardian of UK, one of the most admired and more legacy-linked media culture as represented by its famous newspaper which had set its own traditions of unfettered press freedom is an inspiration for the Indian people.
The Indian British educated class, besides other sections, must be only too fully sensitive to this press freedom as a foundation for our open and very argumentative democratic culture.
Only recently, we are also aware that in the wake of the Edward Snowdon's wiki Leaks revelations the whole world is now fully sensitised by the US-UK surveillance of almost every major government of the world. For India it is really shocking that the US and UK indulged in this snooping activities of every government department even.
Anyway, we, in India, are becoming aware of the need for more open and more transparent media culture in the country.
As for the TV news channels, India now has about some 150 news channels and by the next 5 years or so, says Mr.Prannoy Roy of NDTV there will be at least some 500 news channels more. So this is a welcome development and Indian democracy and the freedoms of the individual citizens would only get a boost for further benefits. Democracy and citizen freedoms are the two basic foundations of any genuine democracy.
As for Indian democracy we are yet to go a long way. As for the quality of jo9urnalism, the media in India is yet to reach levels of excellence. As we have mentioned it is Guardian in UK, it is Lemonde in France and to some extent it as Washington Post till it was sold to eBay.
As for India it is, we can say with some confidence, it is The Hindu. This is testified by a recent remark by none other than the great leader from our neighbouring Afghanistan who said it so. The Hindu has its strengths and also certain limitations. The strengths are many. Its news selection is authentic and its interpretation, though conservative, has largely been in the interest of disinterested readers.
As for the TV news channels, there are here also many channels, the most prominent among them are a few. NDTV is now 25 years old; it celebrated its 25th year with a list of 25″legends"as the TV channel termed its selection of distinguished persons who represent India is a significant manner.
There are other channels, like Times Now, CNN-IBN, Newsx and some others. It is the English language channels that stand out in India. Ironically, the local language channels, despite their popularity, they verge on the tabloidization of the news media. The two languages, Malayalam and Bengali, are too well developed in print journalism but they seem to be poor imitation of what they do on the TV screen.
As for other languages, the Tamil TV news channels are a curse. They are neither tabloidization more of poor quality. They are verging on blatant vulgarity in language and presentation.
Again, it is an irony, the two news channel s that are supposed to be popular are controlled by two main political parties and the news we hear are nest as manufactured by the party leaders and the presentation verges on brain washing in an undignified manner.
The latest attempts to launch a quality channels hasn't progressed much beyond what it did in the first few months. The Telugu news channels are also of low quality. There are special channels for religious discourses; there are channels for astrology, godmen etc.
Now as for the top end, the NDTV promises to be the top end channel. But here are some observations. The channel presented not long ago the 25th anniversary present of the 25 "legends".
It is not here we are concerned with the particular names, all are really distinguished. But how the particular list was made.
There are as we see casually, threes actors and one actress. The three actors are all very popular heroes. They represent what is called the Bollywood film culture. As for quality cinema, certainly they don't represent the genre. The art cinema in India is a powerful force; Satyajit Ray is only one obvious name that comes to mind. There are others of that rank. In Malayalam there is quite a bunch of them. Door Gopalakrishnan is only too well-known. Equally well-known are some names in Kannada cinema.
But why then these internationally known names didn't make up the Indian film legends? They didn't for the simple reason they didn't make it on the box office? What other distinguishing marks they must have had. If we go by the selection made here, even the late legend Satyajit Ray might have been left out?
Then, among those so selected as legends, there are very well-known industry captains, fine. But then, the public would associate such names with some recent scandals, criminal cases and some other such undesirable acts and mistakes, perhaps. The point is we, Indians, seem to be driven by the American celebrity culture?
It looks like that. Then, it is a fake celebrity culture we have to better avoid, rather than imitate. And imitating the Yankee celebrity culture would be the worst folly of all!