Current developments and likely challenges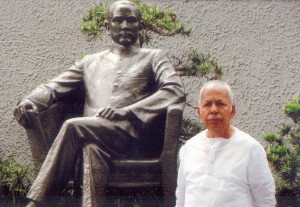 China is fighting corruption at home on an unprecedented scale. India is caught up with piling corruption cases against senior cabinet ministers. One high profile political corruption case, against the Bihar strongman, Lalu Prasad Yadav after fighting against all odds for some 17 long years in now lodged in jail, the first such large scale political impact in Independent India.
In the USA, there is ironically a policy paralysis where President Barack Obama is caught in a government deadlock, something the whole world is watching with astonishing surprise and disappointment. In China, also, there are dramatic developments.
After bring to trial one high profile politician, Bo Xilai, now, as per the latest Financial Times report dated October 12,2013,  the former security chief, Zhou Yongkang, 70 is brought to trial and is charged with  another high profile corruption  charges. He is a former member of the powerful Polit bureau, one of the nine members who could decide anything in China. Very much like in India, this party forum is very much like our Congress Working Committee. As pointed out in the FT write-up and what is not noticed by many even in India, is that the leaders in China are "unelected"!
These unelected leaders are holding sway in both the countries, one Communist party dictated, another the Congress party chief dictated!
Now, what is surprising at any rate for keen political observers is that China, a known one party ruled dictatorship is fighting   corruption in a big way. Unlike in India where there are any number of obstacles for fair and speedy trial. Not just for the ordinary citizens but also for those who cause so much damage to the government and the loss to the people.
The now pending 2-G scam was brought to light not by the government but by the lone individuals and NGOs and thanks to an upright Chief Justice then, the 2-G scam saw the light of the day.
Also, now there are other corruption cases, the most likely to cause great damage is the what is called the "Coalgate" where big fishes are involved or suspected to be involved.
It is really sad and distressing in a sense that in a great democracy like India where the Prime Minister is the supreme leader, here he is himself is implicated in the Coalgate! What a shame!
It is reported that the PM himself is consulting the lawyers in private to see what the likely implications are if the case comes for trial.
The point here is that China is both a great economy and also a great rival to India in many aspects. Both are neighbours and China would loom large on the minds and imagination of the Indian people.
So, Indians, this generation of younger generation, must be posted with up-to-date information and analysis of what is happening inside China.
We were recently in China and we were greatly impressed by the growth of China in so many economic and social developments. The economic infrastructure, airports and railways and roads, the city developments in Shanghai specially, we were terribly impressed.
So too the ordinary people and their lives styles and their standards of living.
People are happy and they are free to go about their own ways, there is so much money, the malls are big and international brands are all over the place. The cars showrooms, from Rolls Royces to Porsche to other luxury brand are everywhere, the malls have all the international labels, from Hermes to Tiffany's are there.
There are so much joys and entertainment, the Nanjing Road is traffic free and the side roads are full of people, there is so much music and dances and everywhere you can see the joys of modern day comforts.
We were free to go anywhere we liked. We visited Sun Yat-sen residence, Madam Sun Yat-sen residence, Mao and Chou residences. No questions asked.
Of course China is very much different from India. There are no newspapers and magazines as in India. There is of course no press freedom as we have here in India. There are no freedoms of all kinds as we enjoy here.
India is genuinely a democracy, though we inside India can debate our problems as we like. There is so much backwardness in India. The average standard of living in China is five times higher than in India. But when we read about the kind of economic development, the sort of speed with which the Politbureau takes decisions, be it  high speed train lines or high dam buildings on major Chinese rivers it is astonishing.
Here we are caught up with so many disabilities. One thing that stands out when we look at the outside world. There are also lady politicians everywhere, in Germany, Norway, Brazil and Argentina and elsewhere.
In India we have a peculiar and even irrational politics prevailing. Sonia Gandhi is an irrational development seen in ideological terms. She is neither an elected party president nor an unelected party chief whose terms of office are undefined. She is also wielding owers of both the party and the government in an unrestrained manner.
The kid of democracy we have inherited, the Westminster model is thoroughly distorted. After the 1975 emergency rule, the Indian polity is not the same any more. It is not a liberal democracy anymore. There is so much arbitrary rule here in India.
The crowning damage seems to be the blatant push to put Rahul Gandhi in power through so many irrational ways. In a Parliamentary Democracy there must be some ethical core.
What is the ethical core in Indian politics?
The party constitution is observed only in its breach. The formation of the government, the election of the Prime Minister, we have caricatured the Indian democracies otherwise glorious past practices.
There is so much arbitrariness, the police and security guards are nominated as Governors! The Congress Working Committee is again a weak body. The CWC doesn't reach out to the grassroots.
There are any number of dubious characters in our polity, from Parliament; Lok Sabha and Rajya Sabha nominations had in effect the two houses of parliament as non-functional. The criminalisation of Indian politics is an unprecedented development for any democracy in the world. Now, we can make positive changes.
We have to borrow the best practices from the UK and USA. As in the USA we have to limited the terms of the office of the Prime Minister for two terms or 10 years. So too for the party president there must be fixed terms. There must be internal party elections.
If we just push things in the same direction as we are doing there is real danger. Any society without a clear ideology of belief and values is likely to disintegrate into chaos. Anarchical tendencies are already visible.
It is for the enlightened citizens, the sections like middle classes and the youth to go for a clear mandate in the 2014 elections. Any extremes are dangerous.
India is a large country, a large democracy and a highly complex society. So, a rational, liberal democracy, secular society is the only way, only solution. Jai Hind!