Challenges on the ideological front!
Tatas and Infosys into the donation controversy!

What future for the anti-corruption movement?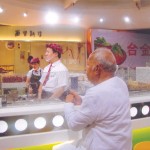 The immediate provocation for this blog is the latest interview I read about by Yogendra Yadav, the political analyst and a much-admired idealist-turned activist who is spearheading the movement headed by Arvind Kejriwal and his team of committed anti-corruption activists.
The India against Corruption (IAC) has created the much-needed public awareness about what needs to be done to eradicate the scourge, almost now synonymous with the image of India, here at home and also abroad and had done much damage to the reputation of the country and its people. We feel a bit ashamed of ourselves when we discuss the subject.
Who are all directly responsible for this situation today?
Of course, those who are at the helm of the affairs of the country. In direct hit list, so to say, are Sonia Gandhi, her son, Rahul Gandhi and also Prime Minister Manmohan Singh.
Somehow, the reputation of the PM is today go, gone totally almost. There was time when he was cited as an honest man. But then as people started asking: what is honesty when you are also a facilitator of big corruption around you, among your own colleagues and also you are privy to each and every one of the corruption changes so far made. First within the Cabinet ministers, then among the bureaucrats and also, more recently within the family of the party president and now, right at her own doorstep, as revealed by Dr.Subramanianswamy regarding the Congress loan of Rs.69 crores!
Now, the subject of corruption is heavy upon the minds of every citizen of the country.
Now, what Arvind Kejriwal and his team are doing had found much support among the public, there are now certain fundamental questions regarding the sustainability of the movement, the IGC, in its present form.
Kejriwal had done the impossible in a sense; He had exposed big corruption in a sort of name and shame approach.
How long can you do this in pointing fingers?
There would come a time and it has already in our view when other uncomfortable questions also come along the way.
Now comes the news that among the sources of funds for the IAC, there is the Tata trusts, giving to Kejriwal almost something like one crore of rupees, in more than three or four installments. The trust is Tata Social Welfare trust. How many other Tata trusts of this nature are there? One Tata trust also gave a contribution to the DMK chief's daughter, Kanimozhi M.P. for her charitable work. Later it came out when the Radia Tapes broke out that Tatas had much more than charity in mind when they gave the money to the MP.
They were also dealing, negotiation, why even facilitating the DMK work to get a particular portfolio and to facilitate this work Ratan Tata also wrote a hand-written letter to the DMK chief! Even the high profile vice-chairman of Tata hotels spoke to the family members of the DMK to facilitate the deals, in telecom and other helps.
So, this is how the corporate world in India functions. And sadly, we have to mention here the name of Infosys N.R.Narayanamurthy who also recommended the name of Kejriwal to Tatas for this contribution!
Why NRN comes into the picture in this way? There could be more such deals within the corporates; they are all now accused of crony capitalists!
Of course public perception   could be right or wrong but public perception is what matters in public life and these corporates, all high profile, all, sad to say, are also equally given to high profile lobbying, some very crude, some subtle, often the subtle turns out to be very crude and very embarrassing, as revealed by the Radia Tapes.
Now, why all this when we talk of Kejriwal?
For the obvious thing, he is now on a course that might not achieve its objective, namely, eradicating corruption in any impactful manner.
It should not end as a flash in the pan. That is our anxiety.
Now, what is the big picture of the IAC?
It is here, the interview of Yogendra Yadav, the ideologue of the IAC (Tehlka, 10, November, 2012) comes to our attention.
The interview, as far as I know, seems to be the first and comprehensive sort of one covering the whole gamut of the IAC's concerns. Yadav, by the way, is serving as a Fellow of the Centre for the Study of Developing Societies. We don't know its political links, is it owned by the government or is it independent? Knowing the Delhi-based organisations, be it NGOs or others, it is very likely the CSDS is funded by the government. In that case how Yadav would face up the irritation and anger of the government in his duties.
Now, IAC can transform into a political party. Once you launch a party then you have to face all the consequences. Funding is one thing, though a crucial thing and you will expose yourself and also the donors have to expose themselves! Second, the most important thing in our view, is your ideology, your vision etc.
Agitations? For how long? Who would fund them?
Already one IAC activist, Mayank Gandhi had exposed that the New Delhi mega rally of the Congress was funded by many agencies, the point is it, and the rally was funded for some 2500 buses to fetch the attendees, each paid Rs.200 plus liquor. That was what Mr.Gandhi revealed. May be the same thing Mr.Nitish Kumar, the Bihar CM also did, with 7 train loads of people, so many buses and also distribution of money to the crowd.
Mr.Kejriwal and co also have to do the same thing, may be also expose themselves to the very same accusations. Or, can they avoid these sorts of things? We are skeptical!
Also, now when it comes to ideology, for politics and economics, these are serious issues and I am afraid Yadav has not much to say on these two crucial topics.
To a pointed question: what is the IAC's stand on the economy? Yadav says IAC doesn't commit itself to one mechanism for realising economic objectives. Free education, universal healthcare, remunerative prices for farmers, protecting the unorganised workers. We are open to arguments and evidence!
No, Mr.Yadav, this is not an ideology.
You have to be first positioned as capitalistic or public sector driven, even if it is not the old style Nehruvian socialistic or any other currently understandable idiom or vocabulary, like say as in the Western democracies or societies. Say, the European democracies, welfare states or austerity-driven policies etc.
Cite some relevant models, if not the US/UK/European models, cite some other models, nearer home in some Asian countries like Singapore, Malaysia or some other states. You can't be vague for long.
You are vague, right now! This won't take you far once you launch the party!
Or, come out with some states models within the country. You can't import a model wholesale, right?
May be this is Kejriwal and co's very fundamental weakness and, in my opinion, their limitations.
They might not end up as one-man parties; there is this very danger right now! One Fernandes, one Raj Narain, we have too many!
When it comes to political ideology, they are still more vague and patchy even. Yadav says he and his team would collect all the currently operating grassroots movements and small existing party outfits. (I have my own experience to draw from, from within the Tamil Nadu Congress party outfit which is now just a sounding board for the DMK chief in his many maneuvers for containing and browbeating, in a very subtle and fascist manner, the big ally, Sonia's Congress in New Delhi!)
You can collect these small outfits, Yadav names some of them: M.N.Roy inspired outfit, one samajwadi party inspired by Kishen Patnayak, Nationalist Communist party, besides dalit outfits and from uttarkhand and North Maharashtra and even one Women's front from TN.
Of course, they are as diverse as divided deeply within themselves!
While I don't want to comment on the wisdom of the IAC ideologues, they must be knowing what they are doing, here I like to note one of two basic notes. One, you can't enter politics in India at the all India level, unless you know there is the history, history of freedom movement, the old parties and other movements, from the Indian National Congress and even the RSS and the BJP.
As for the current scenario, you have to face Sonia Gandhi's fund-rich ruling "combine" and also the state of the Opposition parties.
All attempts to explore the alternative to Congress, the Janata to Janata-Dal etc have ended in failure. Now, the Congress is clearly authoritarian party, it is one-leader, unelected family outfit, for all practical purposes. To be relevant as a new party, a party has to have really a genuine vision. What is the possible vision?
To bring back political morality, ethics, to forge a sense of national rallying point you need extra-ordinary skills. Either as a defender of individual liberty, to ensure genuine democratic polity you need extra-ordinary articulation skills.
Is the IAC capable of these high ideals and high commitments?
Now, as it is, IAC is a one-agenda party. To pass the Janlokpal bill.
Is this enough to build up a political party?
Not at all!
We need a larger purpose, larger vision and a long-term commitment.
We wish the IAC all the best!