We don't call the new corruption-list as crony capitalists!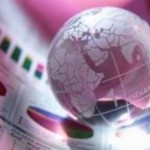 Economic slowdown will hit everyone! The rich and the poor alike!
Big infrastructure projects worth 1.5 lakh crores left pending!
PSUS with lakhs of cash are not investing.
Of course, the private sector, FDI are all left in great many doubts and uncertainties!
Economic slowdown and how we would accelerate economic growth?
Who has the answer or answers? The PM is almost as silent as never before! The FM talks, yes, but his vision seems to be very narrow, here and now, but not at even the; larger picture.
India is a vast country, various contradictory forces at play. There is capitalism, populism and there is poverty, unemployment and a fast rising younger population with urgency and serious aspirational goals.
Suddenly, it dawns there is a decline in jobs growth, jobs opportunities.
Private sector investments, instead of picking up, there is the new scams and scandals over coal blocks scandals.
In which, very unfortunate, our hapless Prime Minister is caught as the minister in charge at the relevant time. And what a scandal the coal gate is! Comparted to 2-G scam, there also the zero loss theory was exploded, here too the new FM put forward a new zero loss theory that was equally exploded by the fierce Opposition. So, when is likely the economy would pick steam? When would the corruption scandals subside?
Not surely before 2014!
Not before a new Lok Sabha election puts an end to the present policy paralysis, Parliament non- functioning and the piling up of the CBI FIRS, charge sheets and the apex court getting clogged!
Oh, what a mess we have made of the great opportunities?
The real problems of corruption, unaccounted funds and the foreign havens for black money would really remain get buried in the flurry of accusations and the equally stiff refusals.
Democracy is a fine institution but who wants to play by the rules?
Please, for heaven's sake let some ministers resign gracefully and make room for others to pick up the threads.
Equally surely, in the emerging duopoly of power interplay between the Prime Minister and the Party President, Sonia Gandhi has some role to play. She has a duty to see the corrupt elements are dropped from her core committee, CWC and even in the AICC.
Surely, there is a deep suspicion about her role also in these developments. Take in new people, new talents! There are aplenty!
So, the public must be given the benefit of doubts.
Simply, denials for denial sake won't be a wise policy in these darker times.
Agriculture, food security and India's options for accelerating growth are all intertwined.
Economic slowdown is now a global issue; it impacts every major economy, the US, EU and China and India as well.
What new perspective we have of our own agriculture growth, food security and security for the farming community?
There are of course many issues that are critical for Indian economy. There is as on date an economic slowdown. The rate of growth is now predicted to come down below 5.3 per cent (quarter April to June) per cent from 5.5 per cent. Full year growth at or below 6 per cent. Where is the talk of 6.5 per cent and 8.5 per cent just a few days previously?
There is any number of professional economists serving the private sector banks and co's and also retired economist administrators and advisers in New Delhi.
Everyone seems to be now quite bewildered, if now down right speechless.
Yes, the PM is really pitiable and helpless it seems. He doesn't speak. That is thousand pities!
For an economist, for an export, for a seasoned administration and last of all a Prime Minister!
What does it mean, what message it sends out if a Prime Minister in the midst of a gigantic economic crisis, he chooses not to speak, he prefers silence. A thousands silence is better, the PM said when pressed to speak out in Parliament. What we have come to? Where the country going?
Private players, investors, bankers and others worried. K.V.Kamath, the veteran banker says he is an optimist. So, other big corporate heads. But here words and expressions can be misleading.
We say India Inc. But we don't say capitalists. Of course, we are terribly a weak nation, a weak society to call our current corruption-prone private players, as crony capitalists!
For that matter most of the private sector captains are optimists for them, as a class of private capitalists can't be anything other than pro-establishment, pro-government, nay even pro-ruling party, namely the Congress.
Kumar Mangalam Birla, Banker Kotak have openly expressed their views.
The budget deficit is now 5.76 per cent, as against the target of 5.1 percent and that means there is a very high inflationary pressure in the economy.
Infrastructure projects worth about 1.5 lakh crores held up owing to various factors. It is domestic factors that are holding up economic growth, says Birla.
There are many, as many as (big PSUs with lakhs of crores of cash and they don't invest.
There are no plans, no visions and no energy to take up big projects.
We have to see again at countries like China and Russia. In Russia's case, as we have noted that in one case, in Vladivostok, Russian government has put in as much as 20 billion dollars worth of infrastructure projects. A city of some 6 lakh population this port city in the remote eastern end of Russian geography, saw new airport, a new federal  university, a world's longest bridge ,two new luxury hotels, many roads and bridges that are not yet on the maps!
Yes, this is the scale on which countries like China and Russia build their infrastructure projects.
It is a great pity that many of our projects, highways, for instance, are still lying in neglect in many patches, for months and months on end.
Who is the Highways minister? Who is the Metro minister? Who is of course the civil aviation minister? Who is in charge of the ports?
One feels like asking such simple questions in sheer desperation. This is India!
It is they, all the coal allotment beneficiaries and see their roll call of names, most are from the top ranks, from Tatas to Jindals, others also come from the political class, either ministers directly or their relatives, they all seemed to have got a free-go in getting the licenses they wanted by sheer manipulation of facts and figures and committing in the processes serious criminal conspiracies for which the very government is on trial.
The very image of the Prime Minister is shattered. What is unsaid is that there is a total disarray in the government, in governance, there is the CBI active and the process, as in the 2-G scam, once started we don't know where it will end and when. Now, for the more serious issue of re-starting the economic engine, it is here we see a poor perspective. Almost all those were talking about the rate of growth numbers and also talking of their strategies seem to have fallen silent.
The gross reality is that the economic slowdown is more a passive word; it has become a serious headache. It started hurting the various sectors of the economy.The oil companies are in serious trouble and at any time too sooner rather than later; it is likely that petrol prices are to be hiked. The oil companies are causing a loss of Rs.16 thousand crores a day! In selling subsidised petrol.
The very slow or sluggish economic growth can't be sustained for long.
Every day there comes bad news. The car sales, the two wheeler sales have all begun falling to unprecedented levels, a latest trend since for many years
This is what is denting the image of the host of talents that are heading the government.
As a typical industry spokesperson, K.V.Kamath says very cautiously he is not worried of the rate of economic growth and he says what he is not worried about is the consumer sentiment.
The middle class? No. Kamath says it is the lower end consumers at the bottom, he doesn't use this term of course, those who in the rural areas who get higher wages thanks to the  100 days employment are going to have a bigger aspirations to spend and they would keep buying the many goods and services, Kamath seems to be saying.
But he is right only upto a point. The salaried middle class are really started experiencing the pinch.
There is a dearth of employment generation thanks to the economic slowdown; the slowdown is highest unsurprisingly in the IT sector, and as much as 30% fall in job creation!
Bibek Debroy, an Indian economist working inside and outside the government has estimated that at 5 per cent growth, the economy jobs must be possible at three millions. At 7 per cent, it must be 10.5 million new jobs in a year. At 5 per cent it must be 7.5 million. Where the new jobs? When it will be possible to accelerate job growths at this rate?
No one is there to give an answer. Either in the government or in the party!
The media is full of figures to show what other sectors too face this employment fall. It is in a wide range. In construction, hospitality, telecom and many other sectors, a critical 32 sector analysis in the Indian Today shows where we are going to be in the near future.
Now, one more critical factor no one, including the Prime Minister and the Finance Minister or other big picture experts doesn't speak about from the outside world.
Image Source : indiatimes.com