Forest Conservation Act, Environment
Protection Act, Forest Rights Act etc.
Land acquisition, displacement of people, illegal mining issues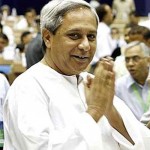 We seem to be passing through some thought times! Thought times for the people too. Farmers who own lands find an uncertain future. Tribals and others living in the forest area face uncertain times when their lands are taken over for mining, legal and illegal!
Then, environment issues are now taking some unpredictable turns. There are the latest climate change issues, then the ecological issues, there are other issues them impact environment.
Now, there are laws to go through when any new industry is to come.
Now, for instance, in Orissa Naveen Patnaik is heading a popular government, it is so popular that he had been reelected and he is in power for a long 10 year spell.
This is in a way unprecedented. Patnaik is a modern man with a modern mind, the state people, one of the poorest states, loves him. He doesn't speak his native mother tongue and yet he is liked and he is corruption free and he has no sectarian bias whatever, he had the courage and conviction to disband his alliance with the BJP and yet he was voted to power.
In any other country he would have been publicly lauded for his many progressive ideas and policies. But not in India.
Since he runs a popular Opposition government, as others too in Chhattisgarh and MP where the BJP Chief Ministers are doing well, Patnaik is facing some latest troubles owing to the current state of the issues like environment and illegal minding.
Now, the Patnaik government wants to develop the state industrially, and Orissa such a poor state with such delicate ecological problems is in a sort of crisis.
The state has signed MoUs for 49 steel plants; the state is rich in iron ore, 27 thermal power plants, and several others for ports, aluminia refineries and other industries.
Two of the biggest industries that are in the offing are the Vedanta Aluminum refinery of Anil Agarwal(on whose company board sat once  the current UPA minister P.Chidambaram) and the South Korean steel plant the Rs.10,000 crore investment, the PosCO plant.
There is also the big Tata steel plant in Kalinganagar and the Posco in Jagatsingpur.
The Vedanta project is now a few years old or for that matter these large projects are in gestation at various stages of progress and protests too!
On August 24, this year, the Central ministry of environment, the minister Mr.Jairam Ramesh cancelled the license for the Vedanta project on a flimsy ground on the basis of a report headed by a retired bureaucrat, one who is now close to Sonia Gandhi and one Mr.Saxeana and the cancellation of the license comes after many years, this is the stage-11 clearance.
After investing so much funds (the Vedanta group has invested or proposes to invest in total something like Rs, 60,000 crores) and so one could say simply the Vedanta won't go away so soon!
Now, the issues are at one stage serious and on another stage farcical! It is the entry of Rahul Gandhi, the fancied future Prime Minister who just after two days of Ramesh action came visiting the Vedanta project and at the foot of the Niyamgiri hills where the bauxite was to be minded and the conveyer belt is all ready etc.
The tribal people, the Kondh tribals worship the Nimaygiri hill as a god and so it is divine to them. Now, Rahul Gandhi came and made a show calling himself as the sepoy of the tribes and thus he kindled a new controversy.
The state Chief Minister went to New Delhi and met the Prime Minister who promised to help the CM.Now, there are very many issues here.
One is the current state of the Indian economy. It is basically rural and agriculture.
The world over there is great many concerns on the environment, climate change and the carbon emissions etc. Yes, these are serious issues. Every day we read about what is being done and what is being neglected.
The current issue of The Economist carries a latest coverage of the world's forests and the sensitive issues of hot spots for forestry conservation. In Brazil, in Indonesia and Congo and in even North America and Canada everywhere there are so many issues. Large scale clearance of forests in Brazil to plant the latest wonder oil seed, soya beans, in Indonesia to plant the other wonder oil seed, the oil palms and in Congo and elsewhere the forests are facing threats.
If it is illegal mining in India it is illegal timber logging in Indonesia!
So, there is a great deal of illegalities are driving the preservation and conservation of fragile ecology and we have to do everything to safeguard the environment.Now coming back to India, to the states, to Karnataka, MP, Chattisgarh and Jharkhand and Orissa there is this illegal mining that has become so rampant.Is our government, our Central government capable of really doing justice to these highly emotive issues, or say, highly illegalities?
There are powerful corporate lobbies in our democracy, right?
The SEZs are not free from questionable deals. We know fairly well the real culprits. The names of the corporate bigwigs who get things done easily at the top.Our democracy is weak, its foundations of party and government are so weak and shall we also say so corrupt?
Where doesn't the money come from for our politicians to use private planes and helicopters to fly day in and day out to see the tribals and the poor!
Now, speaking on a positive note we say that the Orissa's many requests for developing its natural resources, from iron ore to bauxite to other resources must be fairly considered and some compromises must be made in the long-term growth and strength of the Orissa economy and its people.
The displaced people will now only grow in the years to come. India need to build its steel plants, its alumina plants and Indian economy should not remain an exporter of raw materials to China as we are doing it today.
We need large industry. Some long term plan ,some balanced approach to preserve the forests and replant the forests in mined areas and some new ways to rehabilitate the tribals for better economic benefits, good schools, good healthcare are possible only when big industries come. The NMDC and Tatas in Jamshedpur have shown that mineral exploitation can be done in a benign way and we have to adopt some of the best practices in every area, be it land acquisition, iron ore mining, and rehabilitation of displaced people owing to big projects.
It calls for great leadership and vision and an inspiration to make India a strong country and our poverty, the age old curse must be banished from the land. One could write reams of theories and it is important Jairam Ramesh's enthusiasm must be in a restrained manner.
Any adventurism or populism in these issues is premature.
Image Source : sify.com