As sugarcane farmers punished by sugar factories and the governments!
Biodiesel policy won't work if it threatens food security!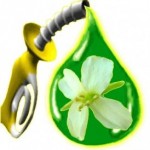 PM on his South African tour was publicised as talking of biofuels at the Brazil, S.Africa and India summit. But this is just public rations exercise only.
Ethnol, biodiesel and green diesel! Do you know the various biofuels that are now in the news? For a start, ethnol, biodiesel and green fuel are different energies and also they come from different technologies.
First, let us see why the current buzz about biodiesel. In the Sather President George Bush promised that the USA must substitute 20 % of fuels by biodiesel in 10 years. So, there is lot of activity.
Men like Vinod Khosla, the Venture Capital founder had got into funding biofuel projects in a big way. The USA is the largest consumer of energy, it uses over 15 million barrels a day of liquid fuels for transportation, there are 42 gallons to a barrel and the subsidy currently on ethanol is 51 cents per gallon, while that on biodiesel is 1 dollar a gallon and now that sort of subsidy is clearly not feasible in the long run. Ethanol now accounts for about 2% of US gasoline consumption.
Second, the biodiesel promotion movement has lot of emotional appeal and all sorts of socially conscious sections want to join the biofuel bandwagon for the simple reason it can promote agriculture and the rural economies in a big way by exploiting the agricultural plant wealth and also the biomass. But this is not as simple as it looked. Now, there is a realisation that any such large scale attempt would immediately impact the food security issues in the world and this is already felt as the wheat prices are raising and wheat imports of many countries, including India are hit in a big way. That might also might have lots of political implications and also some other issues on national security and national sovereignty etc.
Third, the current environmental deterioration, climate change etc have also brought about some pressure to cut down green house gases. So, cut down the petroleum use somehow or other and what alternative except the biofuel.
So, a recent visitor to India, Ms.Jennifer Holmgren a chemical scientist and technologist who sits on the advisory boards of Honeywell, a Fortune 500 company says that the new technologies are now offering the possibilities of reverting to new technologies like the second generation technologies, instead of using sugarcane or corn or other food crops use the vegetable oil and add methanol and hydrogen and take all the oxygen out and it is called 'green diesel' Ethanol and biodiesel are corrosive while green diesel is by contrast completely fungible. Says the Honeywell lady that they are in the process of building the first commercially viable green diesel plants. Compared with producing biodiesel, green diesel doesn't cost more, both are the same economically to build and use. Now, the production efficiencies are improved to the extent of 10-20% for ethanol and biodiesel and the ethanol in the US, on the enzyme side, the cost efficiencies have improved as much as 30%.
But there are still obstacles, there is no paradigm shift in the sense that any ethanol and biodiesel has to be produced still only out of corn or sugarcane and that would impact on the food supplies. So, there has to be an alternative to food crops, we have to go for non-edible vegetable oil like jatropha or algae that can be viable commercially on a large scale. The breakthrough will come, say experts, when cellulosic biomass can be economically used as feed stock for biofuels.
Now, where does India stand? There is already food deficit. Last year we imported and this year too we are importing food. There are commitments to maintain a certain quantity in our godowns, then there are policies like PDS programme, food for work programmes, mid-day meals etc.
So, for a country of the size of India and for a country that has a historic memory of recurrent famines, it is too much to think of switching over to biofuels in a manner that might sound rather adventurous.
Our biofuel programme can't come from sugarcane crop also in any sustainable way. We don't know yet our short and long-term sugar scenario. There are no such studies. We are all interested in short-term political gains only.
India can't imitate any other country. Brazil is not India, so too India is not Malaysia where the palm oil is considered as a feed stock. So too other countries.
What is clear is that India can't continue to import on such large scale and we have to draw up a new energy policy basket. The current talk and buss about producing biofuel is still patchy, to say the least.
We need to assess the current efforts and draw up a policy and a strategy.
There is scope for using biomass, forest produce and much of the non-edible oilseed crops like jatropha. The MNCs are also in the picture and we have to watch their efforts.
First, there is not yet a biofuel policy as such. Not anyone is clear yet on the implications of a strong biofuel policy that is very likely to cut into our food security concerns. Second, the government. Given its present unconcern for sugarcane farmers might let the sugar factories play with the lives of biofuel crop farmers!
Where is the farmers lobby to take up the issues? Nowhere!
The over-riding objective seems clear. Our biofuel policy whenever it takes shape has to keep in mind the food security issue in mind and to keep India as a food self-sufficient country is our primary goal.
One hopes the men who stride around in the corridors of South and North block are worthy of our trust!
Image Source : myemergingvoice.com