What new hopes on agriculture front? Three priorities in agriculture
Water, energy, biotechnology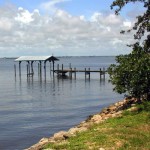 Inter-linking of the Southern rivers, high investments in
agri-biotechnology, energy efficient management in electricity and water consumption in agriculture.
The National Development Council met with the one single aim of what to do in the Indian agriculture. We have becoming accustomed to speak of India's "spectacular" economic growth of 9.2 per cent and there is now every indication that the Indian economy will continue to grow on a higher growth path.
The recently met G-8 countries saw fit to invite the G-5 developing countries as participants for the world economy now faces some common opportunities and also some common problems.
Problems like climate change, global warming are giving rise to fears of worldwide deterioration in global  greenhouse emissions and also serious deteriorations in water levels.
So, India has a role to play as a responsible nation in the use of precious resources, water and energy and also in the need to increase our efficiencies in the technological applications like energy conservation etc. Our 380 thermal power from 320 million tonnes of coal gives only 20-30 percent efficiency!
We can produce 50 per cent more electricity from the same quantity of coal.  What Sushil Kumar Shinde's performance?
It is pointed out that India consumes as much as Germany in crude oil and yet India produces only one-third of the goods and services in the manufacturing sector as Germany.
Also India imports something like two-thirds of its petroleum needs and this can't go on for long. India needs to find some sustainable development paradigm.
In energy too India has to take some hard decisions. Our electricity generation is okey but our electricity distribution is skewed. Rural India doesn't get the benefits, while urban India uses up almost the major part. Thus, what would be a 15-minute power cut in Mumbai could give for two hours of electricity supply in rural Vidharba! There are yet no electricity connections to lakhs of farmer's pumpsets in TN for instance, in a state where the populist slogan of free power has completely distorted the rural realities. As for water resources, there is a complete breakdown, yes; it is the right word at the present context, a breakdown of decision making! It is the need to accelerate the irrigation potential. Every Plan saw sharp decline in irrigation investments.
We don't know the inside story. What we are being told lately is the very paucity of agri scientists. The ICAR director in charge and the head of the agri scientist's recruitment board only now open their mouth and say the unpardonable things; there are as much as 60 per cent of the posts lying vacant!
Surely, the time has come to reactivate the myriand moribund proposals to inter-link the rivers. We need to create a high profile authority to undertake the world. The authority has to be high profile in the sense if has to be like the National Highways Development Authority and must have a non-bureaucratic chairman and also with some international level experts so that it would catch the imagination of the public. Funding can be separately discussed.  The NDC rightly decided to help the 29 Chief Ministers with   funds to the tune of Rs.25, 000 crores. That is okey.But the point is that given the current political complexions, there is every chance the funds might get frittered away in many unproductive investments or simply wasted.
What we need is an over-arching new vision for Indian agriculture.
There was recently a "Bangalore Bio 2008"event that drew huge crowds, including from several major industries from the West, US, UK, France, Holland, Germany and Australia.
The Agri-biotech meet in particular touched upon several issues that seem to be the new high priority for raising the production potential and also over-all productivity of agri crops in India.
Biotech industry is now growing fast, 340 biotech firms. 183 alone in Karnataka, 137 in Bangalore!  Bioagriculture segment is growing fast!   India is becoming a leader in Bt Cotton cultivation.
S.A.Patel, Director, Indian Agricultural Research Institute, speaking at the Agri-Biotech Day at the Bangalore Bio 2007 has outlined his own approach to raising the agriculture productivity in India.  Also, the global acreage under these modified crops has gone up substantially to 102 million hectares in 2006 from 2 million in 1996.
So, there is a need to accelerate investments in agri-biotechnology
Image Source : fineartamerica.com