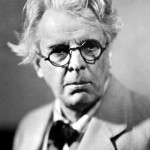 We live in a world where English had become a much powerful force and in the globalised world, translations of our literature into English assume critical importance.  How to expose the modern Tamil literature and poetry in particular to the international audience. We have to promote translation projects, run translation courses in our language departments, comparative literature and languages have to take the place of traditional English departments.
That is the only way to bring Tamil writings to the attention of all India readers and to the international audience.  After all, we shouldn't forget the introduction of W.B.Yeats to Gitanjali brought Tagore the Nobel Prize.  Today India is a software superpower and only English language gives Indians this competitive edge in world. We are world class! Why not in our literature too?
There is today a vast source of new literature available in the book stores. New and trendy boutique bookshops are opened in major cities.  So, readers of Tamil literature too are exposed to new genres of writing.  The Tamilian penchant for mastering the English language remains unequalled.
Image Source  : ccwe.wordpress.com