Middle class American dream turns sour?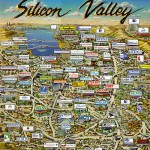 Record job losses for IT employees! World events affect students careers.September 11th, economic slowdown, IT meltdown, Enron collapse. All these have severely hit the career prospects of young Indians. September 11th hit the H 1B Visa seekers, the IT professionals whose American dreams shattered, as America tightened its rules for American visas.
Hence there is a steep decline in US visas, visa seekers numbers declined and so in the US too Indian IT professionals lost jobs in Silicon Valley. Also at home the events forced the high salary holders to lose jobs, their ESOPs became paper profits and there is gloom. Engineers from IITs are seeking admissions into MBA courses instead of the usual route of campus recruitments by the IT majors.