Confidence, energy and a new upbeat mood!
India, a happening place?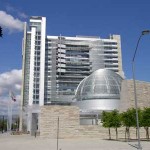 Yes, yes, say observers. Go anywhere in Bangalore and what you see is the furious speed! Why? There is development on all fronts. Rising glass and concrete can't but dazzle you. There are all the big names in MNCs, the new economy names: Intel, IBM, Oracle, Accenture and what else. All are in Bangalore, now it seems for permanent settling down!
More cheering for the country, for the ordinary men and women is the fact that is a rising employment generation for the best qualified. Be they, IT pros, new type high entrepreneurs, Internet businesses or BPO or even engineer and doctors, they are all now coming back to India. Yes, home coming is the new phenomenon, the new reverse migration. The growing offshoring combined with rising employment opportunities in India is drawing Indian IT professionals settled abroad, back to the country. According to the National Association of Software and Services Companies (Nasscom), between 2001 and 2004 roughly 25,000 Indian IT professionals settled abroad have opted to return to the country. And this number is rising.
"This trend is on the rise. Today employment opportunities that one sees in India are comparable to that in the US. Companies like Intel and IBM are doing cutting – edge work in India. Other factors tilting the scale in favour of Indian are improved standard of living and a thriving technolgoy and services industry. "We have a thriving technology industry which is a mix of global giants as well as smaller companies. The industry-university interaction which is strong in the US, is now also happening in India.
Larger cities in India today offer a quality of life comparable to those in global metros. In addition, facilities such as children's educational and extra curricular activities such as adventure tourism are no longer an issue he pointed out.
Roughly 6,000-7,000 technology professional returned to India in 2001. This figure in 2004 could be anywhere between 8,000 and 10,000.
One thing has come out clearly. All these professionals think that India is `happening' as the market is growing, and there is an increasing employment opportunity." Even in engineering skills, now we see giant bridges or underpasses and skycrappers for instance in Bangalore shows the new generation engineers and turning modern India a new high tech destination.
In medical services, we see corporate hospitals, say in Bangalore are competing with world scale quality services. The newly returned doctors show enormous dynamism and also a confidence in the India of future.
Yes, we see the slowness in politicians. They are yet to wake up to what is happening outside the government depts. The new India is growing in a new confidence. All the radical changes are not yet noticed by our educators. It is time this message is taken out to the readers in the remote villages of India too!
Image Source:vrsiliconvalley.com