They may be intelligent and clever.They are also cunning and quite callous too!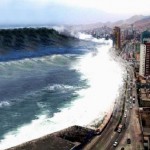 Yes, I know what protests I would invite if I say this! We have great scientists and technologists.Nobel Prizes are not alien to Indian science. All these are known and widely publicised and we often pat ourselves what we have achieved.My only plea as an introduction is that I should not be misunderstood.
Now having said this much, why I remain still as an unimpressed Indian citizen as far as our scientists are concerned?