Sonia Gandhi's letter to Prime Minister
Two years achievement?
This massive import?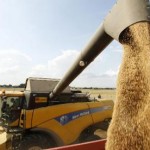 This government seems to have lost steam and might drive the country into an irreversible trend!  Sonia Gandhi chose to write to the Prime Minister and places it on record on his moves to enter into a free trade agreement with the Asian countries.  The PM already seems to be getting isolated within the power structure and the Cabinet too. He seems to be operating within his own chosen coterie of officials and every major decision seems to be taken behind the back of his own colleagues. Sonia Gandhi's letter now only exposes him to the charge of neglect of the country's vital interests. That Mrs.Gandhi chose to write to him, and that too the letter has got leaked to the press shows that there is a gap developing in the relationship and the trust between the two.