Middle In equality? Poverty? Or, denial of freedoms?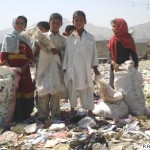 You can't have everything in life, can you? Life doesn't offer you too many choices, does it? Have you ever thought of these questions, do you? Yes, there is too much poverty in the world, in India! There is too much inequality, in the world, in India! There is too much denial of our freedoms, without most of us knowing, do you know? In India we don't ask too many questions! Have you noticed this Indian trait?
Yes, India had a peculiar history, not all that so honourable, do you know? India had never been a nation of conquerors, were we ever? Like other countries. Just now I read a book review on Turkish history, the title being "Sons of the conquerors: The rise of the Turkish world". Turkish language is one of the 10 main linguistic families, its members scattered across a score of states from the Balkans to the Great Wall of China! Turkic people dominated the central Eurasian landmass for a millennium that ended only with the fall of the Ottoman empire a century ago. The last of its imperial manifestions. So, Turkic memory is long, as a people of conquerors from 2nd BC. Modern Turkey was built as a Republic, says the reviewer, by refugees such as Ataturk, they were scattered across so many countries of the modern world. So, the current Turkic national psyche is embedded with this trauma of a loss of a glorified imperial past.
Western countries are torn asunder to Ottoman empire and so the current attempts to bring in Turkey into the Western embrace is creating a reflex in the Turkic psyche as an untrustworthy western intentions! One reason why I turned to Turkey is that I had a Turkish friend at Oxford, Biltin Toker, we shared rooms with the same landlady and so I became so close to this friend who was a brilliant architect, he won prizes and his name used to be flashed in the local Oxford Times! We were in correspondence for long and I promised him a visit to Istanbul one day and may be I would keep up that promise one day! But why I dwelt on the Turkic past was to point out to fellow Indians how we remember our past or how we like to remember our history? I feel terribly embarrassed sometimes whenever I talk of India's past. We had been repeatedly conquered many times and in the process I find the Indian psyche peculiarly conditioned by a meekness ,a subservient behavior.