My interests, concerns, tastes and temperaments!
Freedoms of man, my critical core belief.
I can't pretend to be other than what I am!
What am I? Who am I?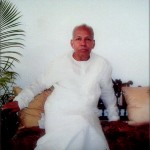 Such a question or questions can be posed as a plain simple self-questioning at a more pedestrian life. Or, such a question can be taken more seriously at a more philosophical level. The two levels interest me!
Yes, mere existence or to use a more heavy, philosophical-sounding "existential" questions, the way we live, the way we go about, the way we believe or do' things' the more material world of life and living interests me as much as the more sustained self-questioning that comes with a philosophical bent of mind. The subject of what interest me might range over wider areas of one's life, one's interests and one's learning and much more challengingly what one had gone through life, the battles fought and lost and won! Yes, such thoughts and such experiences in this bad world only shape one's outlook on life and world. I don't see myself only in one dimension; there are many dimensions to my life and so many wider interests too!